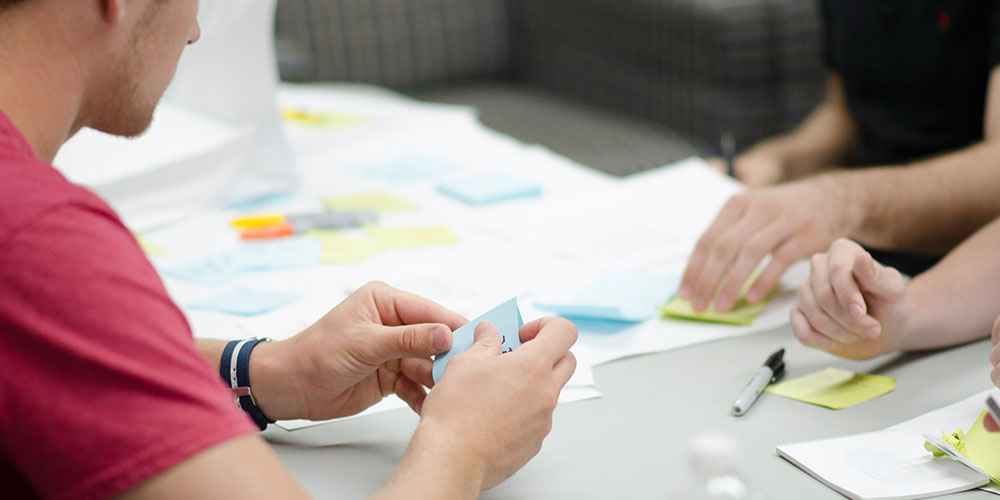 How to rock the probationary period of a new sport job
Now that we already dealt with the first day of a new sport job and the various pitfalls you can meet there in our sport job blog, we are going one step further today and dedicate this new blog to the probationary period and how to rock it properly.
Probationary period? Excuse me?
First of all, everyone must keep in mind that the probationary period doesn't mean a horrific time full of pressure and proving oneself – in fact it is more like a date, where you learn a lot about the company itself, your boss, the team and the whole sport job working environment. And if the chemistry isn't right you just turn this date down without any problems and/or duties. Seen in this way it sounds quite okay, right? Well, we have to admit, having almost no days offs sucks, but on the other hand longer interruptions during the first few months are quite bad for the training effect as well. Concerning the duration, a time period of a maximum of six months is pretty common for the probationary period. Furthermore employees are actually allowed to take days off during the probationary period, but the experience shows that longer vacations are not possible or undesired by the employer.
Help! I need to get out of here!
To be happy and satisfied in a sport job, many factors have to match. In case you notice that you never ever will get warm with your colleagues and also your boss is rather, uhm, bossy you should seize the opportunity to pull the ripcord before you will be lost in an endless circle of stomach pain and demotivation. Since during the probationary period there usually is a period of notice of only 14 days, you can easily quit if you don't like your new sport job. But, even if the company no longer is particularly interesting for you, try not to make a big fuss about it. Especially in the sports industry everyone knows know each other and a cooperative behaviour is greatly appreciated.
I want to stay! But how?
Whoever finds his/her dream sport job during the probationary period, of course should do anything to sign the "real" working contract after these six months of trial. To achieve this goal, we collected some advice for you:
Socializing: Try to build a network, be part of leisure time activities like basketball or yoga classes and actively make proposes for other conjoint adventures.
Teamwork: Try to stay modest at work in the beginning – no one likes pipsqueaks and braggers 🙂 If you have questions, ask the others for advice.
Unspoken rules: Usually there are a lot of unuttered processes and structures in a sport job which need to be identified, since they are often like unspoken rules that should not be broken. As well workflows might seem a bit strange to you in the beginning – in that case, first ask why they are organized in this way, before you criticize.

Criticism: Ask your boss regularly for feedback and try to take it openly and convert it into motivation.
We wish good luck for your probationary period!