Jobs in the sport industry? Sportyjob is the online job market for sport jobs in Europe
Since its start on the online job market in 2009 Sportyjob.com has become one of the major job boards for the European sports industry.
In partnership with the leading headhunting agency AG Sport Consulting we can deliver the full range of recruitment services. These services range from publishing a job offer on Sportyjob to a full recruitment from A to Z through our service partner AG Sport Consulting or the organization of a mass recruitment day. In a world of permanent change we are always keen on offering the fastest and most innovative digital tools.
Employers
If you are looking for new talent or you are just in a rush because there is an unexpected departure in your company, Sportyjob is the perfect partner for you.
We are ideally placed to find you the best new team member. This can be for design, retail, sales, marketing, product or any other division.
Candidates
You are already working in the Sports industry, but you want to boost your career. Simply use the alerts filter to stay informed immediately about relevant open positions without logging in to Sportyjob.
You would love to work in the sports industry, but you don't know where to start?
You are still studying, but looking for a first job or internship in the sports industry. Just check out the open positions, but also advice on how to find your dream job in a great environment.
Universities & Schools
Sportyjob has a great audience of young people throughout Europe looking for their ideal university or business school. We also have a lot of employees, who are looking to boost their career with a MBA or another course. It is the perfect communication tool for you.
Sportyjob also organizes regularly speed dating events for you to attend.
Sportyjob publishes the latest sport jobs and vacancies in the sports industry and connects employers and job seekers in the sports sector. Sportyjob helps to find the perfect sport job and to integrate your passion for sport into your career.
Our goal is to link companies and candidates from the sports industry. Over 26.000 candidates and 220 brands have trusted our services so far.
We are here to help and to develop suitable recruitment solutions for you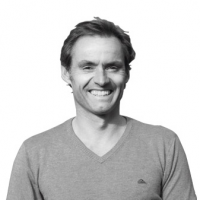 Andreas Gugenheimer
After 15 years of working in the sports industry, from Sales Representative to General Manager positions, in 2006, Andy Gugenheimer set up the head hunting and recruiting company « Sport Invest Search » in Biarritz, Paris, Hongkong and Munich.
At the end of 2010 Andy decided to widen the range of his services and left Sport Invest Search to create AG Sport Consulting, remaining in this niche with the same quality objective. From this point on, he is dedicated an increasing amount of time to consulting, creating the AG Sport Group with 4 companies & specific skills for the sports industry.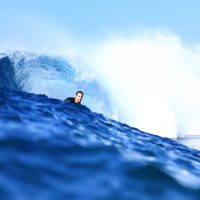 Lennart Quecke
After achieving his first steps in sports business with the recruiting company Sport Invest Search, Lennart Quecke became part of the managing team of o-synce International in the bike business before setting up his own company Secret Wave Surfcamp in Seignosse France.
In 2012 Lennart joined Andy at Sportyjob and since takes care of the developments of the website and its services.
Dedicated to sports he is passionate about surfing and long distance triathlon.