Job offers from the bike industry
Are you looking for a job in the bike industry? Then you've come to the right place! On this page you will find job offers from well-known bike brands like Shimano, Scott, Frog Bikes, Trek or Specialized.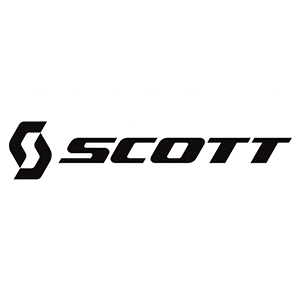 SCOTT Sports SA is an international company with headquarters in Givisiez, Switzerland. Scott is one of the world's leading manufacturers of bicycles and is known for its high-quality products, ranging from everyday city bikes to high-tech, perfectly tailored bikes made of the best materials such as aluminium to high-quality carbon fibre.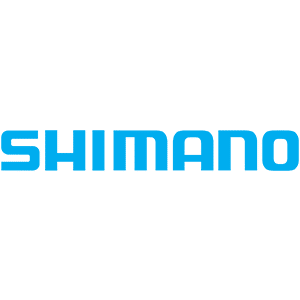 Shimano specializes in bicycle components and accessories and is considered the world market leader for bicycle gears. Established worldwide, Shimano originally comes from Japan and celebrates its 100th anniversary in 2021. With their innovations in bicycle technology, they have had a major impact on cycling.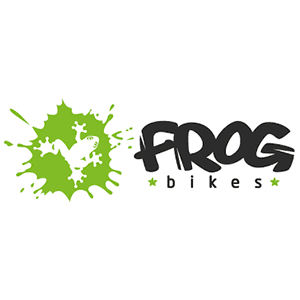 Frog Bikes is a family-run company from Wales that specialises in children's bikes. Jerry & Shelley Lawson founded Frog Bikes in 2013, when they themselves were searching for the perfect bike for their children. Five years later, their philosophy of focusing on children has earned them worldwide recognition and industry awards for innovation and design.
The bike market is a strong industry with a promising future
Sporty & dynamic companies. Young & familiar teams. Insights into the latest developments. These alone are three reasons to apply to a bicycle brand or start-up. In addition, the bike industry is a stable sector, especially in Europe, and thus produces attractive employers with good future prospects. Because: cycling is more than a sport, it is a lifestyle. Thanks to e-bikes and innovative designs, biking has also arrived in urban areas in recent years. The growth of the industry is correspondingly evident, with annual sales of around 7 billion euros
((according to ZIV in Germany, 2019)).
Requirements for a job in the bike industry
What do I need for a successful career in the bike sector? From our previous job advertisements of the various suppliers, three things have emerged very quickly that are essential for a bike job:
A passion for cycling
Unlike other industries, the bicycle industry – similar to the entire sports and outdoor scene – lives from attracting employees who are passionate about sports. So it takes a lot of enthusiasm and passion for mountain biking, road cycling or other two-wheeled sports if you want to gain a successful foothold here. Not only will you enjoy your job more, you probably also bring the necessary know-how, networks and inventiveness to help your company move forward. Only if you ride yourself do you know what a bike has to be able to do and how to address the target group correctly
Know the products and the market
Two wheels, a handlebar, a saddle and a frame – that has to be a bicycle. It 's not quite that simple. Unlike other sports, cycling, even as a pure hobby, requires a minimum of know-how about the different types of bike and its components. Focusing on a career here, you should already have more than just a layman's understanding of the market and the relevant product categories and their characteristics. Mountain bike, BMX, road bike, trekking bike, cross bike, e-bike, etc. – the product range is deep and wide.
Also with regard to bicycle technology, at least a basic understanding is a great advantage, especially when it comes to tyres, brakes, suspension and frame.
Concentrate on your hard skills
It doesn't matter whether you come from a different industry or graduated in a non-sport-related program: You can transfer your skills to the bike industry. Bicycle brands are looking for engineers, marketing, sales, purchasing, product management, business development or accounting staff who know their trade, or who want to take on new challenges in their familiar field.
The situation is different in trade: If you want to work as a bicycle technician, bicycle mechanic or two-wheel mechatronics technician, you need the appropriate training and particular skills specifically tailored to bicycle technology.
To companies in the bike industry: Advertise your job offers with Sportyjob

Our bike job page is appealing to you and you would like to add your company profile & job advertisements? Sportyjob offers different packages for 1 to 10 job ads up to an annual membership with unlimited job offers. Find out more details on our services for companies page or directly request an individual offer by e-mail.
Loading job offers...
PRODUCT MANAGER FOIL WING (m/w/d)

Boards and More Gmbh / Division Duotone Kiteboarding

Duotone Kiteboarding / Weltmarktführer im Bereich Kitesurfing

Oberhaching, Germany

OUTLET SALES ASSOCIATE – PART TIME 20H or 30H

Columbia Sportswear

Montabaur, Germany

PRODUCT MANAGER FOIL (m/w/d)

Boards and More Gmbh / Division Duotone Kiteboarding

Duotone Kiteboarding / Weltmarktführer im Bereich Kitesurfing

Oberhaching, Germany

FUNCTIONAL APPAREL DESIGNER (m/f/d)

Boards & More GmbH / ION

Oberhaching, Germany

MARKETING COORDINATOR ION BIKE (m/w/d)

Boards & More GmbH / ION

Oberhaching, München, Germany

EU Key Account manager and Market place specialist (H/F)

Dakine Europe SAS

Annecy-le-Vieux

Mitarbeiter (m/w/d) Fabrikverkauf in TZ/VZ in Obereisenbach

VAUDE Sport GmbH & Co. KG

Tettnang

Jobber (m/w/d) für die Reparaturwerkstatt ( TZ, VZ, gfB)

VAUDE Sport GmbH & Co. KG

Tettnang

Mitarbeiter für Outlet Metzingen (m/w/d) (50%)

VAUDE Sport GmbH & Co. KG

Metzingen

Stellvertretende Storeleitung (m/w/d) – VAUDE Outlet in der Region Saarbrücken / Saarlouis in Teilzeit

VAUDE Sport GmbH & Co. KG

Wadgassen

Storeleiter ( m/w/d) für den neuen VAUDE Store Münster – in Vollzeit

VAUDE Sport GmbH & Co. KG

Münster

Mitarbeiter / Assistenz Storeleitung (m/w/d) für den VAUDE-Store in Ludwigsburg in Teilzeit (20-24h/Woche)

VAUDE Sport GmbH & Co. KG

Ludwigsburg
Receive updates on new bike jobs via e-mail
The right job was not yet listed? Set up your personal job alert to keep up to date with new jobs in the bike industry. You define what you are looking for, we will inform you immediately when a suitable job is advertised. Register for the job alert on our service page.