Our Sportyjob year 2017 in words & numbers – happy new year!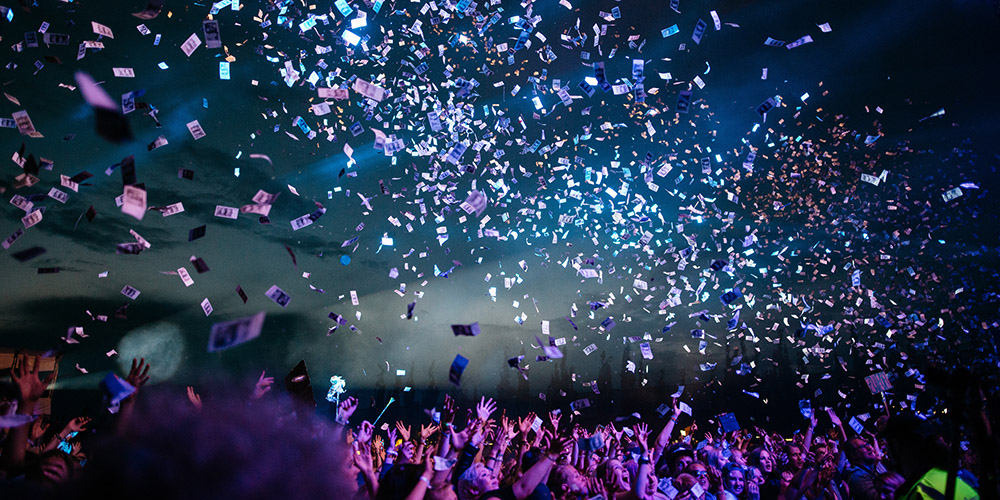 With new year's eve being only a couple of hours away, we can't help but look back on the last year. To say the least, it's been a year. For us, 2017 was about going forward. Just like our candidates who worked the year on advancing their careers, we wanted to bring Sportyjob to a new level. And without any romanticisation, for ourselves, we can say that we succeeded.
So, what's been our biggest moments 2017?
The ISPO Career Day 2017
It's just one month to go until we celebrate our coopertion with ISPO Munich once more. Which means: It's been almost a year since the last Career Day happened. Our approach to bring the online job board to the most important sport's fair in europe was very exciting for us, the companies and candidates. Speed Dating Interviews, job offers on the go on the Job wall and a lot of links between companies and visitors – what an event!  But we have to admit, it went great: "Every company hired at least one person after or during the show in 2017 – which is great news!", says Andy (one of our CEOs if you didn't know yet).
1488 Job Listings and around 500 companies
That's right: Sports companies listed round 1500 sport jobs in our job board this year – that's been plenty of opportunities for a career change. Especially, candidates looking for a sport job in Marketing, Management and Retail have been lucky – they have been listed the most!
In 2017, we have been connecting Sportyjob with 500 hiring companies – to give you the best chances for a career bost. Even though not every business published an ad, all of them have been browsing your CVs and opened up for intiative applications by Sportyjob Candidates.
New website, new App
We have to admit: We already launched our new website at the end of 2016. But: 2017 was about the fine tuning for you, working on the website, the usability and all these things that happen hidden for the users in our Sportyjob back-end.
We also brought our blog back from retirement – which has been asleep since 2014 – to deliver you fresh news and insights.
Our highlight though was bringing the job search to your mobile phone by launching our Sportyjob App, hoping to make it even easier for you to find a new career.
The growing Sportyjob Team
Even we were hiring in 2017! With more and more collaborating sports companies and Lennart and Andy being integrated in other projects as well, we needed more helping hands. Since the sports industry stopped being a man-dominated field years ago, it was time for some female touch: In February, we welcomed Claudia (that's me! :)) to the team to help us with our Social Media & Blogs. And in April, we were happy to recruite our youngest team member, our lovely Linda, who first started as an intern and is now supporting our Sales.
Now, at the end of the year, our family grew even more. Our newest colleague, Stephane, will introduce himself in our blog soon. Until then, meet 2/3 of our team – hello guys!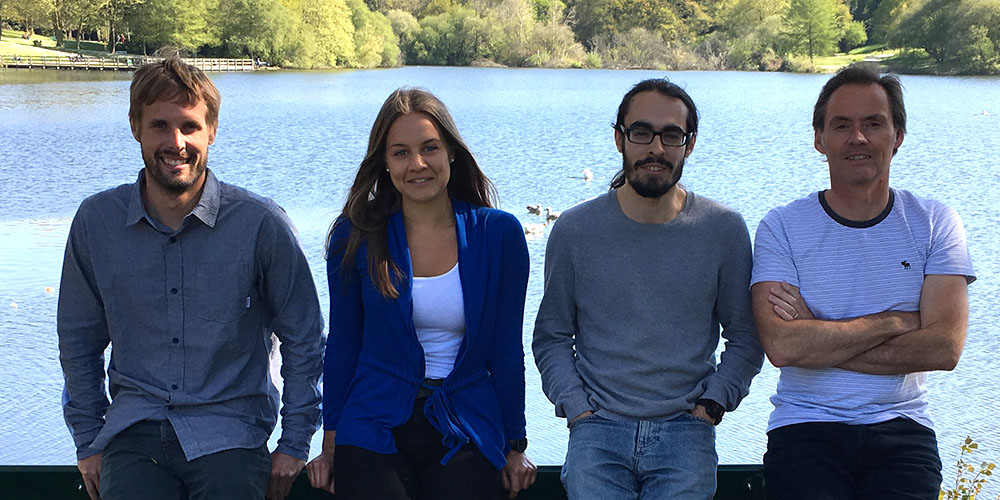 From left to right: Lennart (CTO), Linda (Sales), Michel (IT) and Andy (General Manager)
Our new year's resolution
Let's have a little sneak peak in 2018, shall we?
An eventful start is ahead of us: In less than two weeks, Decathlon and Sportyjob launch the Jobathlon in Merginac, France, followed by the ISPO Career Day 2018 at the end of January, expanding our online job board to life recruiting!
We are also looking forward to even more job chances for you: Two of the greatest sports groups of Europe have signed up with us for 2018, contributing their free positions every day in 2018: Amer Sports and VF Corporation.
Doesn't ring a bell for you?
Amer Sports is best known for its brands Salomon, Wilson, Atomic, Arc'teryx, Mavic, Suunto and Precor, but has even more to offer.
The VF Corporation is recognised for its brands Vans, Timberland, The North Face, Reef and more.
That's two of the biggest employers of the sports industry – just saying.

To make long story short, there's just one more thing for us to do this year (apart from celebrating later by).
We want to say thank you – for trusting us with your career paths and using our job board in the last year. Cheers!