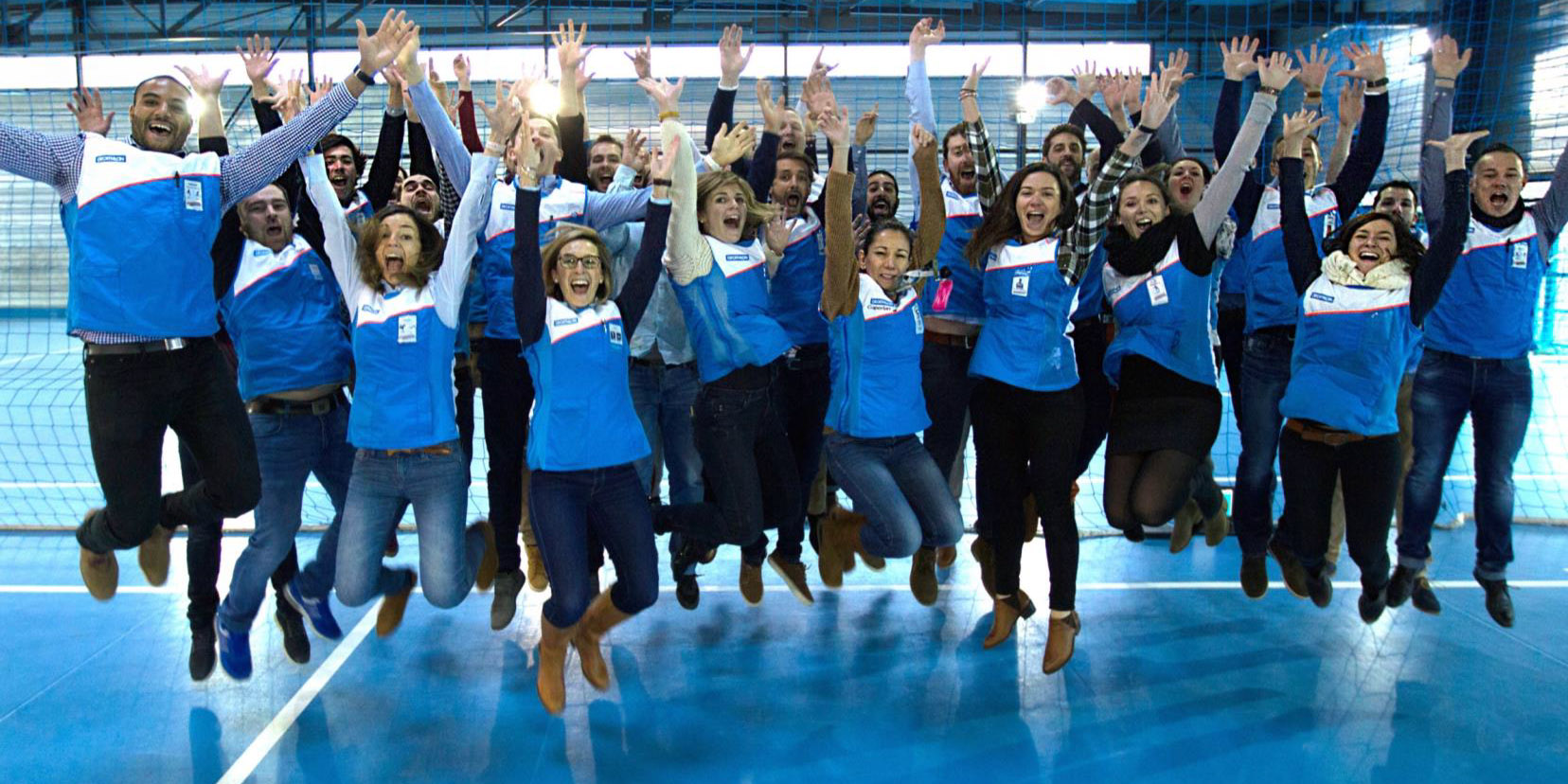 On this Saturday, more than a 150 applicants visited the first Jobathlon in Bordeaux-Mérignac, France. The innovative recruitment event from Decathlon and Sportyjob is the start to a whole series in France: Instead of going through the regular application process, participants have the chance to get a job in a sporty-playful way.
Job requirement: a passion for sports
In the Decathlon Store in Bordeaux-Mérignac candidates took part in dynamic half-day workshops about teamwork and reflexion. Similar to an assessment center, the workshops should give insights into a candidate's personality. "The Jobathlon is an unique opportunity to explore the best of an applicant and their traits", says Stéphane Jansonne, CEO of Sportyjob. Hence, passion, engagement and teamwork sideline a CV, qualifications and references. "The most important reference is sports!", underlines Romain Gravigny, head of the Decathlon Store in La Rochelle.
The games, for example with a Kin-Ball, were combined with 30 minute interviews, giving candidates and recruiters the chance to get to know each other on a direct level.
Match & win
All in all 30 store managers for 30 decathlon branches in the South-West of France were awarded. According to Vincent Laliche, Human Resources of Decathlon and Jobathlon co-resposible, it's been a match between them and a lot of candidates.
The Jobathlon has proven to be an innovative & successful approach of recruitment, for both applicants and recruiter.