Outdoor jobs for adventurous people at Sportyjob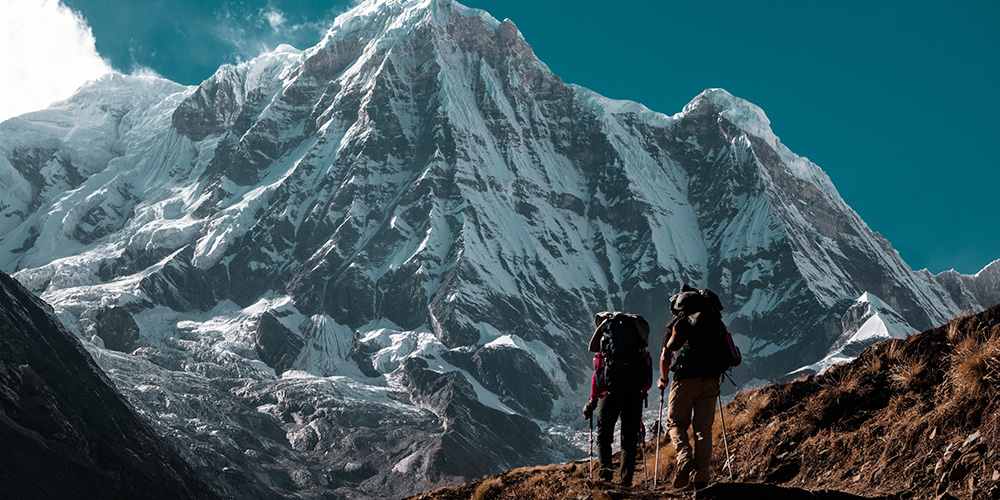 You love the mountains, the sea, the snow, adventures, adrenalin, nature and challenges? Then you are the perfect candidate for one of our outdoor jobs at great companies like Napajari, The North Face and Mammut!

Outdoor & Adventure Jobs at Sports Companies

Of course, the sports- and outdoor business go hand in hand. That's why Sportyjob is cooperating with plenty of companies that match your passion. We'd like to introduce you to a few possible employers!
A fantastic outdoor organisation is the Freeride World Tour. Being part of the FTW means living the dream! In their sports jobs you organize exciting events all around the globe. Also, you get to meet the pro-riders and watch them rip.  The best part: the FTW encourages their employees to actively shred daily (freeski or snowboard). If your heart beats for wintersports, you should take the chance when it comes up. At the moment they might not actively search for someone, but are hiring regularly throughout the year. Potential candidates should be willing to put their heart in their career and travel a lot.
-> All jobs at the Freeride World Tour
Looking for a new professional adventure? Then Mammut Sports Group might be a good shot. Jobs at Mammut require a lot of passion for mountaineering – since the people behind this company love mountain climbing, trekking and hiking themselves and expect their employees to do the same. Something you'll find in the quality and progress of their outdoor collections. If you are passionate about developing the products you use yourself and make them even better, you'll find the right position here. Use your active experience in internships and full time positions in patern apparel and design – together with a team that sticks together and climbs together.
Have you heard of the VF Corporation? In fact, they are one of the leading companies of the sports business, uniting various well-known active lifestyle brands. What's interesting: A big part of VF is their action & outdoor branch with outdoor wear and backpack producers like Napajari, Smartwool, Eagle Creek, The North Face and Timberland. Discover their various job offers in their stores, hubs and even swiss headquarter:
-> All recent outdoor jobs at VF and their action brands.
Needless to say, these three just represent the outdoor sports employers. Further brands like Bergfreunde, Blue Ice and outdoorer can be found in our hiring company overview. The number next to a logo tells you the number of available jobs. Is there none, you can still scan the employer's profile for useful information and contacts for a initial application. Salute the Mountains!
Retail Outdoor Jobs

You're willing to share your experience with advice on the best gear for hiking, trekking, camping and co? A job at an outdoor store would fit your perfectly!
Choose your right career path depending on your level of experience and your degree: Sales Consultant or Assistant is the closest way to work with customers and consult them about products without having to study or futher experience. (That is, if you're actively mountaineering yourself).  Often outdoor shops have different contract solutions: Whether it's a full-time position or a part-time one next to family or your studies, see which schedule fits you best.
With a business degree or long-time experience in retail, you might want to apply as a Shop or Store Manager instead. The tasks around this position include decisions on product range, shop design, team leading, setting up social media channels, … – everything around the strategic work of a store.
Two popular distribitors for outdoor and action gear are, for example, Decathlon or Intersport.
Hint: If you're passionate about outdoor sports yourself, it's important to work for a company that you can trust with clear conscience. Especially at an all-round distributor, you might find yourself in a situation when you have to sell a product that you'd never use yourself. In the end, this results in frustration for either your client, your employer or you (or all together).
Just imagine the satisfaction working for an outdoor brand that you love – feels great, doesn't it?
Adventurous jobs outside
Standing behind the counter or sitting in front of a computer is not what you're thinking of as "outdoor jobs"?  Then it's time for a little action in your profession. Being outside is what makes a lot of these jobs so appealing. Depending on your own passion and sportiness, the outdoor branch presents plenty of career opportunities. Tour guides in the mountains during summer or winter, snowboard-, ski- or surf instructor or even as a park ranger. Your interests decide.
Well, let's face it. There's not much job openings in our outdoor and sports job board that fit the requirements above. The reason is simply that tour operators, wintersport- and surfschools are most of the times very small teams or even independent people  who aren't looking for staff outside of their personal reach. We recommend contacting them directly, online or through phone, if there's an outdoor player that you'd love to work with.