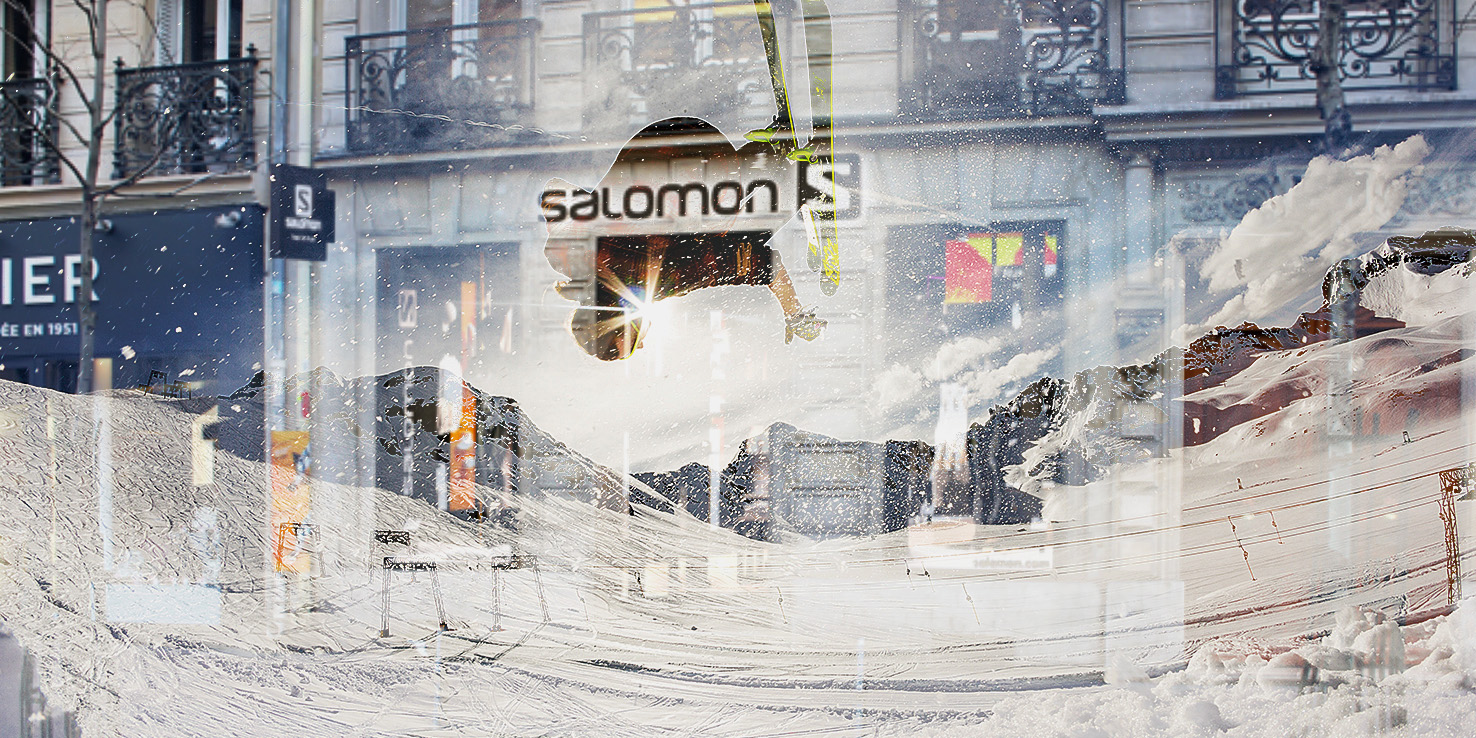 While the online market is growing and growing, stationary stores often need to fight to stay alive. The new concept stores of Salomon, however, are not only survivors, but evolutionary winners. Instead of relying on pure Sales, the Concept Store focuses on creating a digital play and home zone for customers and employees alike, merging the boundaries between online and offline shopping.
Their next store in Paris will open in only a couple of weeks, bringing the new concept to France. For this, Salomon is hiring 5 Sales Associates, a position which involves more than the name gives away.
Gather, share, progress, play, live: The digitized store
Salomon refreshes retail with an innovative step: Their stores are fully digitized, seamlessly connecting online and offline. Hard selling takes a big step back and opens the stage for an emotional in-store encountering instead. It's a destination to get informed, feel and become a part of a community – gather, share, progress, play, live.
With sales being secondary, customers can inform themselves in details about their sport's gear. Information they'd normally gather online are available on digital screens, further deepened by the professional knowledge of the schooled sales associates – the advantages of both channels combined.
With big TV screens playing running, hiking and winter sports clips, boot fitting areas and product showcases, store visitors and sales consultants have the chance to connect and interact. All the time immersed in the french alps.
Become one of 5 Salomon Sales Associates in Paris
With the upcoming store opening in Paris, Salomon is offering a big opportunity to join their brand and explore the new concept: "We are building a strong team with different profiles and expertise (VM, MKG, Digital, Operations, Footwear). We are currently recruiting 5 sales associates willing to jump into this exiting project." (Michael, Store Manager)
Each of the positions itself is unique: As the store is separated into different sport's destinations, every future talent is trained in a different field. Your passion evolves your career path in either (trail) running, outdoor or winter sports. This passion is also what expands the limits of your position to more than a job: You'll be an Ambassador of the sports and Salomon's maxim "Time to play".  It's your connection to a sports loving community, to become a part of and interact with.
"We're looking to attract the passionate outdoor-oriented people who use our products in the mountains and their outdoor pursuits at their home ground. Also, this location draws many tourists annually. We're aiming to attract these consumers as well – in some cases they will have the first contact with the brand through this flagship store." (Michael, Store Manager)
Are you passionate to join the Salomon Concept Store? Find the full job description with the possibility to apply here: Conseillers de vente (H/F) chez Salomon 
All about Salomon
The brand is one of the world's leading creators of mountain gear. Honoring their roots, the headquarter is located in Annecy, in the French Alps, where they were founded in 1947 by Francois Salomon. Being the inventor of the modern ski binding, up until day Salomon is forerunner in the innovation of winter sports products.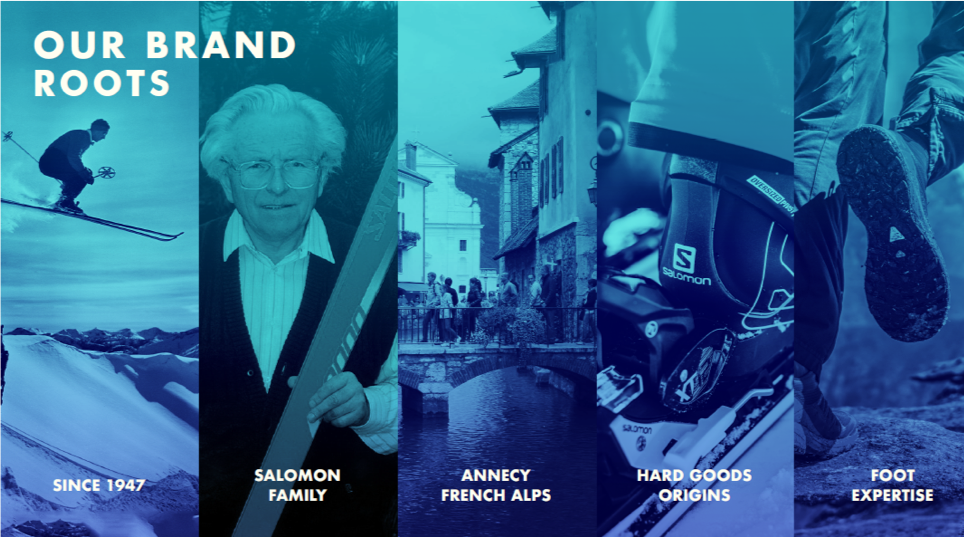 Since 2005, Salomon is a part of the finnish sporting goods group Amer Sports which is a sporting goods company with internationally recognised brands including Salomon, Wilson, Atomic, Arc'teryx, Mavic, Suunto and Precor. The company's technically-advanced sports equipment, footwear and apparel improve performance and increase the enjoyment of sports and outdoor activities
Selling their products through own concept stores, factory outlets and online shops , their sporting goods are available in 34 countries. 2016 Amer Sports employed more than 8.500 people throughout the whole world, about 3.200 of them in Europe.