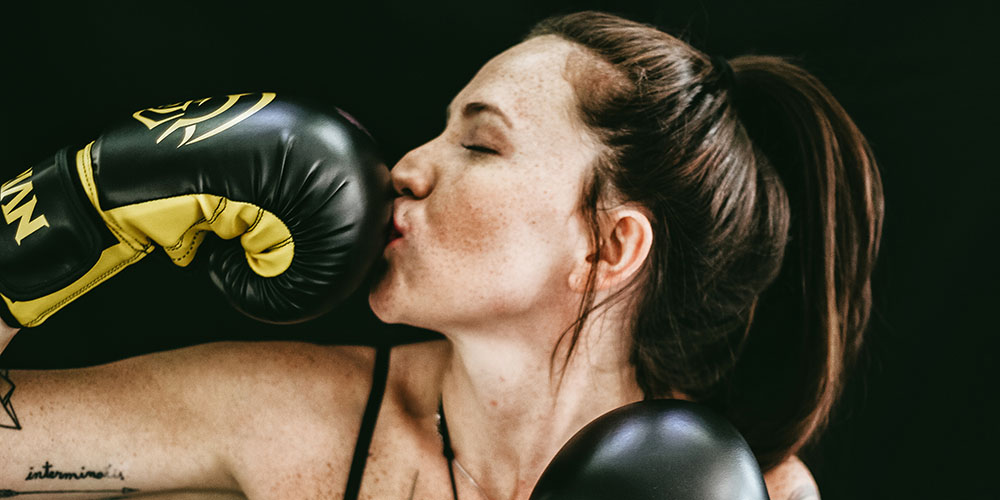 One look in your app store, an online mag or social media: Wherever you go, you won't be able to NOT notice them. Health and Fitness Apps – they are booming. The promise of training any time, tracking your results and sharing them – just the presentable ones, of course – are a recipe for success. They are a tool to get people motivated to stay or become fit and healthy.
Most of them share the same ingredients: Choose one sport (running, functional training, yoga), combine it with possible tracks / workouts and reward people's endurance and improvement. Nowadays, the top opponent's prove their standing: runtastic, now owned by adidas, Freeletics, MyFitnessPal and MapMyRun both owned by under armor – just to name a few. With these leaders and a big amount of new apps coming through every day, there's seldomnly a remarkable innovation in between.
One of the exceptions is the french App xendera.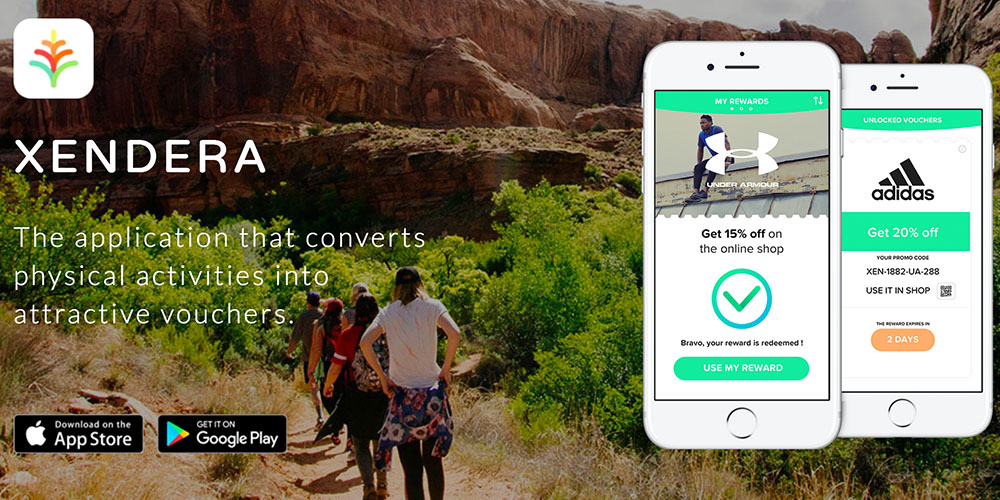 Launched in April 2016, it finally reached the number 1 position of downloads in the Health Category in France on the 10th of July 2017. Even in a market which is overrun by fitness apps of any kind, xendera found a niche to conquer it. 
Their goal to get people moving is similar, the difference is their concept though. Instead of creating a community which motivates each other, xendera uses real rewards for fitness achievements. So how is it working?
The concept of Xendera
To make long story short: xendera's unique model rewards various workouts with vouchers. Partnering with brands from the health & sports sector, the users receive a coupon for their favorite products. For this, they just need to track their activities over some time (you'll see why it might need more than one workout in our example). 
In advance, users choose their favorite brands. This way, when successfully achieving a fitness milestone, they only receive rewards they really like.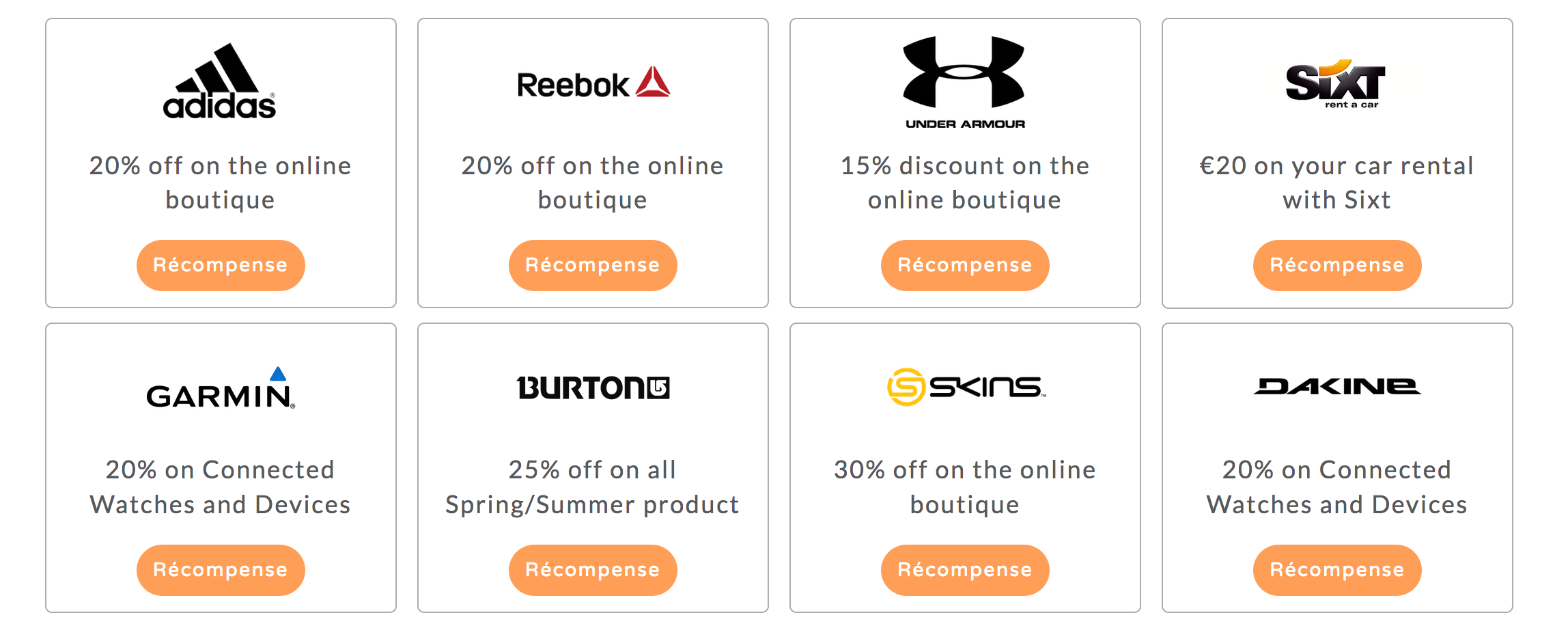 So, what exactly do you need to do to achieve an coupon? We take Skullcandy as an example: To earn a 25% discount on the whole online shop, a user needs to run 25km in total. This might take some time, depending on your level of fitness, but it's a nice way to spice up your workout with an extra goal over the week or month.
"Our mission is to promote impactful fitness, aggregate health data and provide the best technology platform to integrate active lifestyles with conscious consumer behavior. Thus providing a truly unique experience at the intersections of life and fitness."
Furthermore, the app can be combined with other fitness apps and a tracking device – like an add-on, so users can still workout with their regular training sessions.
Their partnership with brands and other apps is probably one reason for their popularity. Instead of developing a complete new system, they use the existing ones and improve them – a strategy for successful start-ups in every sector.
Become one of the team and help xendera level-up
It's no suprise that a growing business has a growing team. That's why, xendera offers 4 job vacancies for their headquarter in Biarritz, France Still, working at xendera means working in a small and passionate team which all support the expansion of the app. Sitting around and waiting for the clock to pass until you go home is not an option, you will need a hands-on mentality and be motivated to improve xendera every day.
Sounds exactly like your way of working? Then check these 4 exciting career opportunities:
B2B Business Developper for Germany and the UK
Evolving xendera by developing further cooperations with other brands – that's what an B2B Business Developer is responsible for. xendera is looking for two confident team members with strong motivation to help xendera grow even more. If you are interested, they are hiring one B2B Business Developer for Germany and one specialist for the UK. By the way, what we liked best about the job offer was probably this hint at the end of it: "Secret talents accepted" – Show them what you got!
Growth Hacker
Ever heard of a Growth Hacker? For us at Sportyjob, this was the first time. You'd probably expect an IT job here, truth is though, a Growth Hacker is a Marketing Specialist. Use the different Marketing Channels to help xendera grow. Your main tasks surround Content Marketing, by creating blogs, press releases and more to push the app. We'd take the job straight away for the title!
Traineeship: Community Management / Brand Content
This offer concerns all students who want to get insights by getting active, not only by watching. It's your chance to gain experience in an exciting start-up atmosphere and help a young company by growing. As a Trainee in Community Management & Brand Content in a small team, you'll be responsible from day one for your own projects and tasks in the community management of xendera. A hands-on mentality and a lot of curiosity are definitely needed.