5 reasons why you should look for a sports job abroad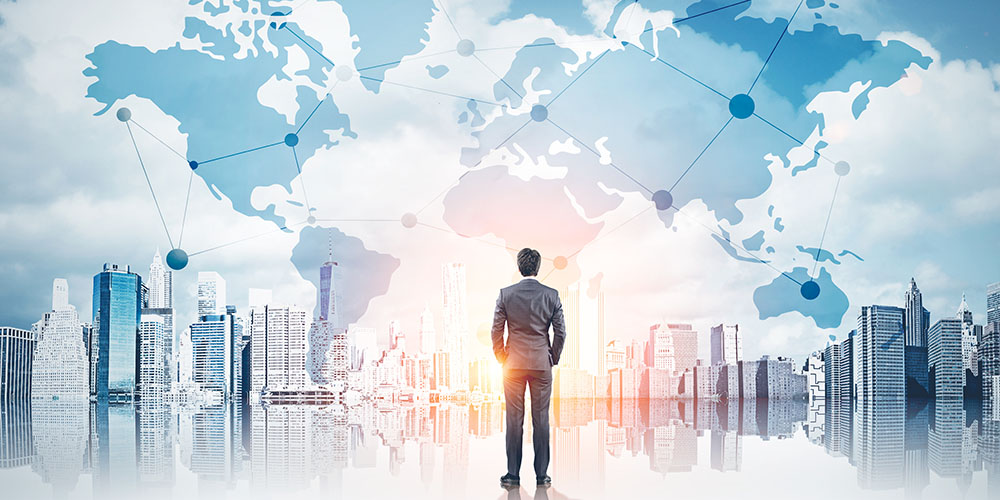 Today the change of location within Europe is easily performed and even enjoyable, so how about realigning yourself with a new sport job abroad ? It doesn't matter whether you are looking for a change yourself or got offered a new position in another country by a Headhunter, we would definitely recommend you to at least consider moving. To sum this blog up before we even start: A sport job abroad will benefit your hard and soft skills, your personality, your professional network and might even bring the step forward in your career that you've been longing for.
Do you feel something tickle in the back of your mind? That's probably your wanderlust that tells you to get up and just go for it.
Here's 5 reasons why you should look for a new job in a different country:
Some sport jobs can only be found in a particular region
Sport companies often settle in regions where you can also perform the sports that they're specialised on. To concretize: You'll find companies concerning Ski, Snowboard and Mountain activites in alpine regions, see Blue Tomato in Schladming (Austria). Water sports like surfing or wakeboarding on the other hand build up their headquarters close to the ocean or a lake, see Quiksilver in St. Jean de Luz (France). Then, there's sport jobs in sport clubs or leagues which are often based in the cities their team plays for. If you want to work in these companies, a move is almost always necessary. Even if it means relocating to a small mountain village when you used to live in the city. As a plus, outdoor enthuasiasts normally benefit a lot from this as they can finally perform their favourite activity all-year-round and outside of holiday times.
A fresh start: Let's go on an adventure
Sometimes moving isn't the result of a job search, but the desire for excitement and a refreshment of your life. Especially if you've been stuck in a city that you could never warm up to or just got a little bored of. If you have the advantage of being flexible and without (too much) obligations, how about trying something new? Finding yourself in an unknown place might make you feel a little uncomfortable at first, but the experience will support you develop yourself, your mind's strength and your personality in a way that you probably didn't expect. In the end, this will also affect your career.
Get an international insight on the sports industry
The sports industry is a worldwide business. A lot of companies, especially the big players like adidas, Intersport or VF, act internationally, with hubs and shops all over Europe. Furthermore, they expand their sales on other continents with the help of e-commerce. As you might know, different cultures are accompanied by different market conditions and customer's needs, which results in specialised Marketing strategies, product management & design, and so on. Working abroad gains you a better understanding of the culture and market of a country – which will come in handy if you work in an internationally operating company.
… and improve your CV
Hands down: If you've worked in another country, learned about a different culture, this experience will stand out in your CV and will increase your chances to get hired. Also, it represents openness, self-confidence and flexibility – and normally goes hand in hand with great language skills.
Kick up your salary
Even though, I'd personally always choose a good team and a job that I love over better payment, for others the value of work is measured in money. (Which is absolutely ok!). Getting promoted isn't the only chance to increase your salary, sometimes moving to a different country brings the desired effect. As a Marketing Manager in the sports business for example, you'll earn more in Switzerland than in Germany or in Austria.
However, higher payments are often accompanied by higher costs of living (especially with an increased lifestyle). You might earn double in Switzerland compared to Austria, but in the end, the rents and even groceries are more expensive, too.