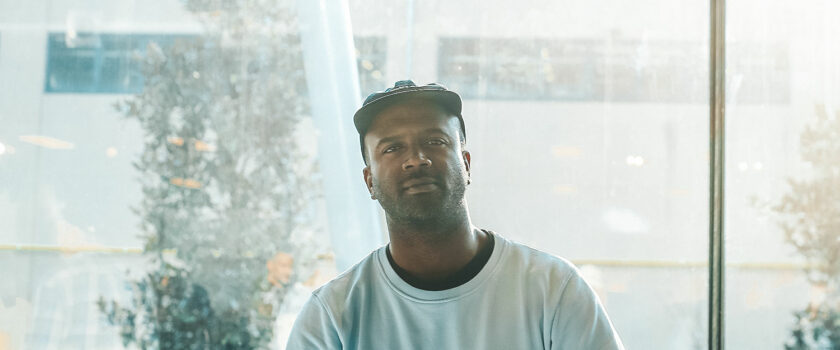 Striking sparks with Ben Sooprayen, Brand Marketing Manager at Vans
Today, we dive into inspiration. Whether you're embarking on your professional journey or have been on one for years, the desire for purpose, a job that ignites your motivation each morning, is universal.
Ben Sooprayen, Senior Brand Marketing Manager – Action Sports at Vans, a VF company, exemplifies finding one's calling. Ben always burned for action sports, so when he was presented with an opportunity to join the Vans team he jumped on it.
Here is his remarkable story.
Ben, you are now the Brand Marketing Manager for Action Sports at Vans.
Ben: It's funny because I've just been promoted. This is a perfect moment to discuss the progression of my work.
Congrats! What are you doing now?
Ben: Currently, I lead all action sports for the brand. Previously, I oversaw brand marketing for three specific sports segments at Vans. Now, I have the opportunity to lead the entire action sports division and delegate tasks to my teams within each category.
That's incredibly impressive! It must require a great deal of organization to keep everything running smoothly.
Ben: For real. I'm still wrapping my head around it all. It's a lot to process, but it's incredibly exciting.
Let's rewind a bit. How did you initially become the Brand Marketing Manager for Action Sports at Vans?
Ben: I've always been passionate about sports. While studying, I immersed myself in practice and competition. My goal was to complete my studies and secure an internship in the sports industry. Through my network, I found the opportunity to get my first entry at Vans through an internship program, while dreaming to get a fixed position within the Marketing team. Although the desired position was already filled, they offered me a chance to join their customer service team instead. When an opportunity arises, you must evaluate whether to seize it or not. I decided to take the leap because I wanted to work for Vans.
During my time in customer service, I started connecting with the marketing department for events, as I was part of the action sports community.
When a position opened up, they recognized my existing connections with athletes through my customer service role. Initially, it was a supporting role, but I gradually advanced to a coordinator position, then a sponsorship manager. Eventually, I became the brand marketing manager for three sports segments. Now, I'm a senior overseeing the entire action sports program. I'm incredibly happy with my professional development.
How long has it taken you from intern to the senior role?
Ben: Don't you see my white hair? [laughs] It took me fifteen years.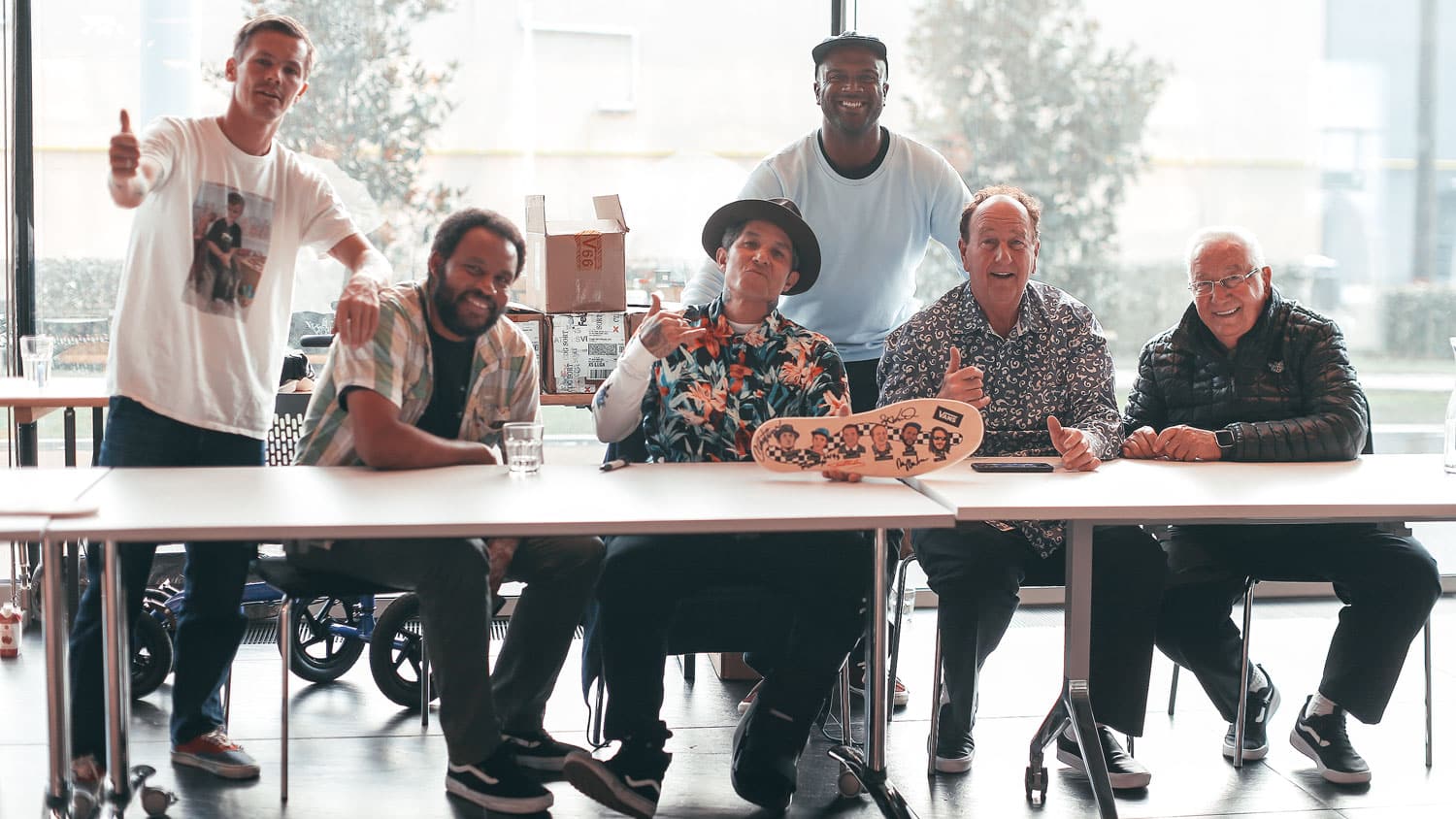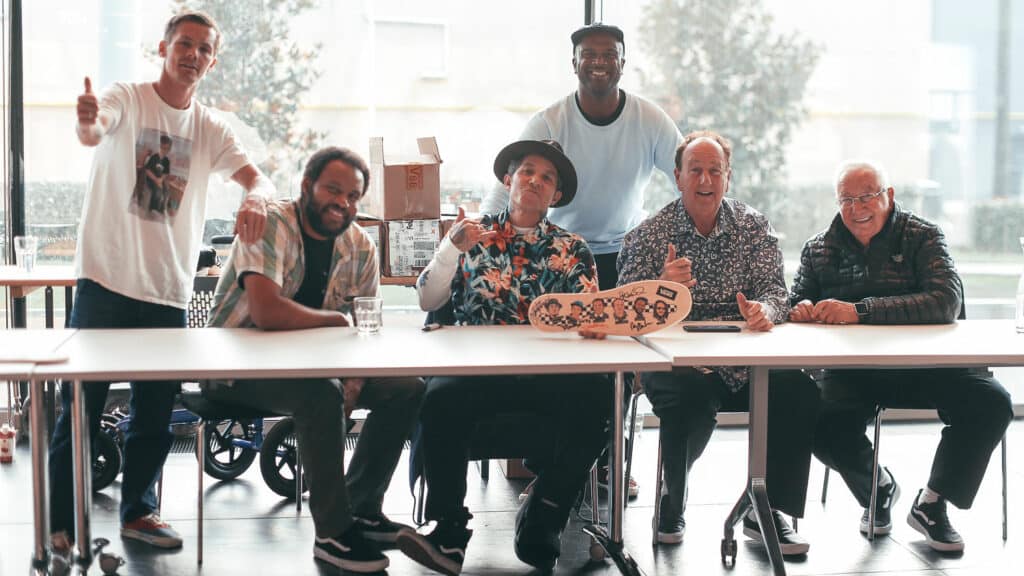 That is an era! What did you cherish most about your development?
Ben: Walking different paths and gaining diverse perspectives. Learning from various departments and individuals taught me patience, organization, and structure. I cherished every moment, embracing the challenges along the way. It taught me the importance of patience and fighting for what I believe is right for my life. Now, I'm living my passion.
Looking back, would you skip any steps in your career path?
Ben: Not at all. Customer service wasn't my primary goal, but that's life, you know? You don't achieve everything at once; it's a process. When an opportunity presents itself, even if the door is only slightly ajar, you must step through it. That's exactly what I did. I fully committed. It made me appreciate my job even more. I'm grateful for understanding other aspects of the business, which now benefit my current role, despite the challenges I faced.
What were your initial professional goals? Was it to work in marketing? Action sports? Perhaps both?
Ben: I always aspired to work in sports, even as a teenager. As I grew older, marketing became an enticing field. It's fascinating to connect with sports, athletes, and work for a brand that supports their endeavors. Along the way, I've developed friendships and provided athletes with the professional tools they need to succeed.
So, action sports and the connection to athletes has always been a part of your life?
Ben: It's quite amusing because I was more involved in basketball and water polo initially, which are entirely different worlds. However, my grandfather lived in Saint-Gervais, France, which led me to snowboarding. I fell in love with it and also developed a passion for surfing, frequently visiting the South-West of France. Every winter, I would be in the French Alps, and during summers, I'd be at the Basque Coast. This allowed me to connect with local athletes, making action sports a part of my life.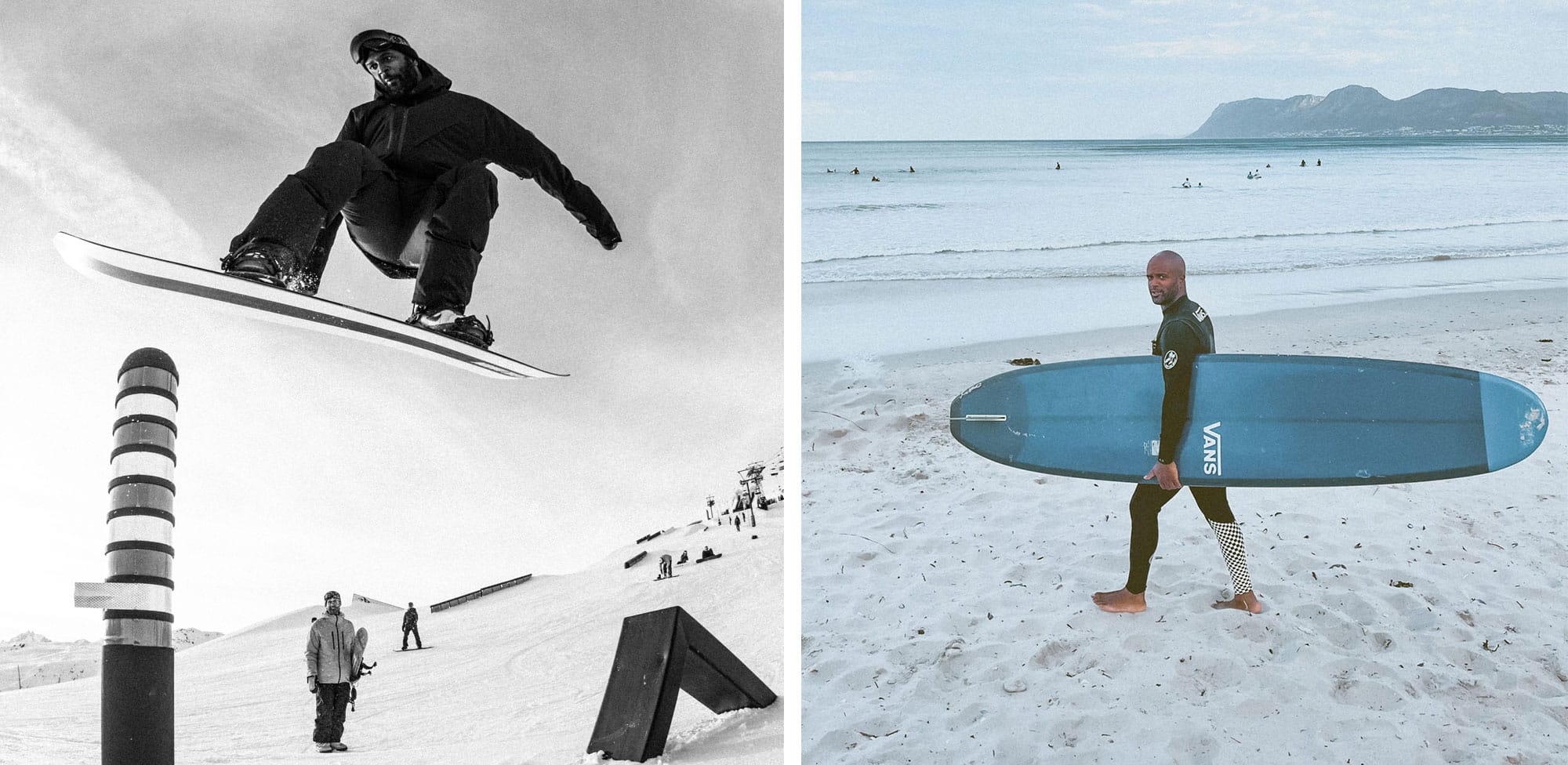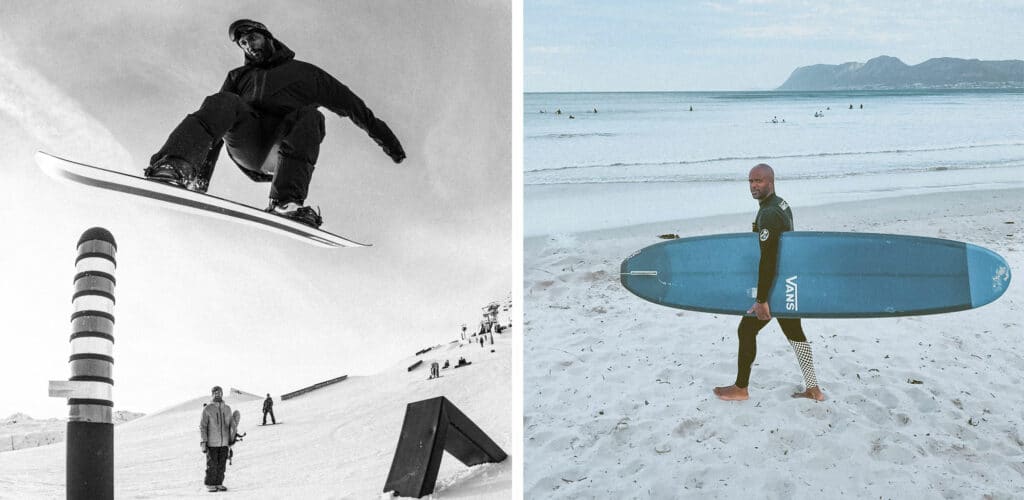 Later on, I discovered skateboarding and BMX. These sports are all interconnected. The individuals involved form a cohesive community. When you develop a passion for one action sport, you naturally learn about the broader world of action sports.
Do you believe that one needs to be passionate about action sports to work for a brand like Vans?
Ben: I don't think you have to be initially passionate; instead, you become passionate once you join a brand like Vans. As soon as you become part of this big family, you begin to understand the action squad. We are a collective group sharing the same values. Although Vans is a significant brand with economic goals, it celebrates the culture of various action sports and embraces their competitive aspects. You're encouraged to immerse yourself in the culture.It's incredible to witness people from diverse backgrounds unite, connect with Vans, and develop a genuine love for it.
You make it sound like a close-knit family.
Ben: It really is. Of course, professional challenges arise, but we have an incredible team that supports one another to achieve success. Our passion for action sports culture fuels our desire to connect with both internal teams and athletes. We work diligently as a team, and upon completing a project, I'm immensely proud. We inspire each other to deliver exceptional outcomes. Personally, I thrive in a team environment.
Speaking of projects, is there a particular campaign from your past work that stands out to you? One that you are exceptionally proud of?
Ben: I've participated in several Vans events, playing a small role in the larger picture, and each one fills me with immense pride. For example, the Downtown Showdown provided an incredible platform for skaters. Additionally, smaller grassroots events deeply embedded in local communities, like Vans the Circle, allowed us to connect with BMXers worldwide. I am so proud of being part of creating something meaningful for them and the scene, seeing results and engagement. And you see the athletes that you know grow within their career and succeed.
And on the consumer site, you see that you inspire them. Creating campaigns that get them closer to the brand, make it their brand of choice.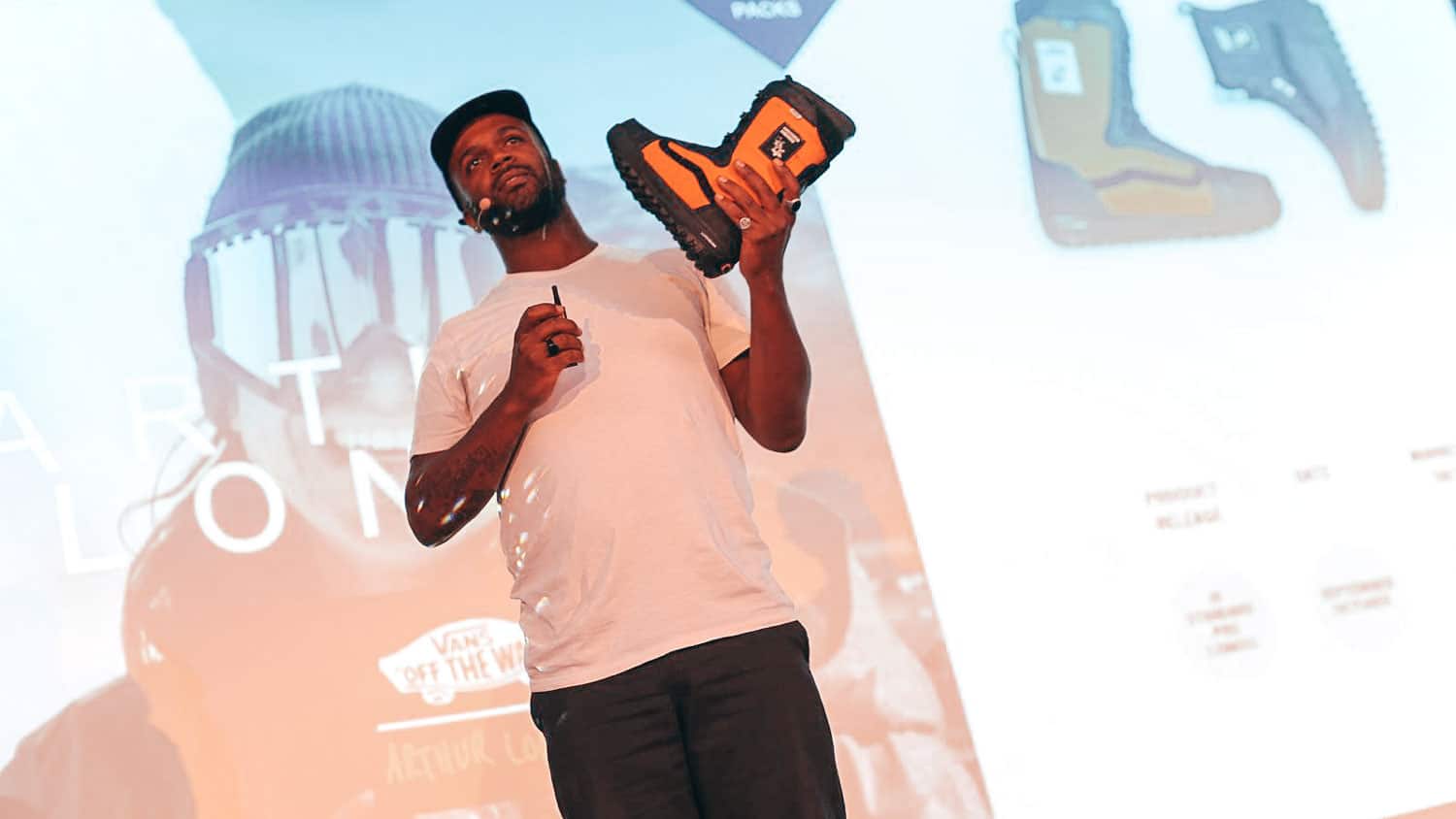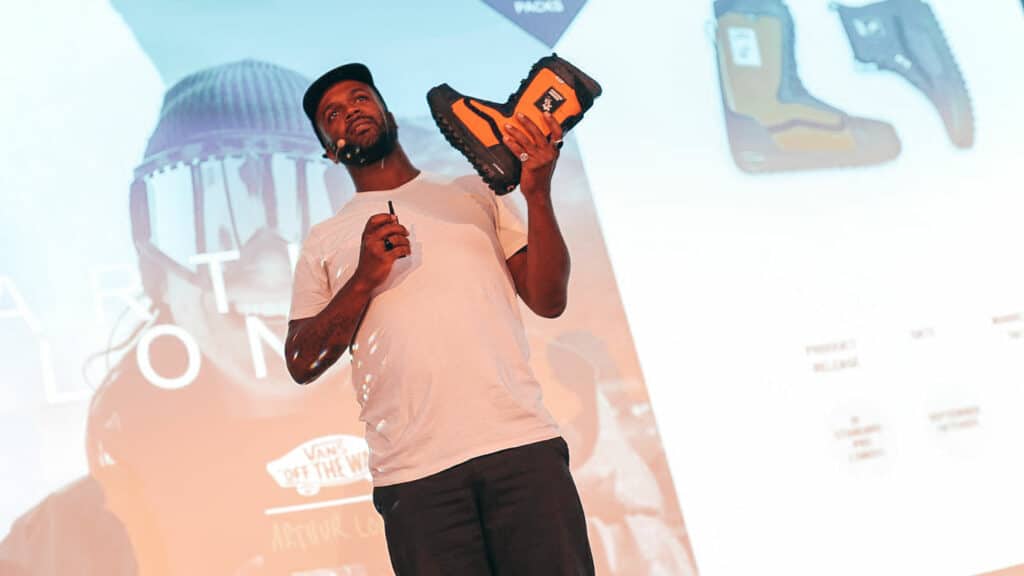 When you talk about the events and connecting to athletes, your job sounds like you're traveling around the world, participating in sports and hanging out with peers every day. However, I understand that there's more to it. Can you share the reality of your day-to-day work?
Ben: Our team managers handle the direct contact and travel. I jokingly get referred to as the "man in the shadows." My responsibilities revolve around preparing marketing plans, coordinating interactions among different teams and functions, and ensuring everything runs smoothly. While I do travel for business purposes, it mostly involves taking flights rather than participating in sports activities. Nonetheless, I do get the opportunity to visit incredible places for work, some of which I never thought I'd have the chance to see. However, the majority of my time is spent in the office.
If someone wants to follow your footsteps and work in brand marketing in action sports, what advice would you give them?
Ben: My advice doesn't only touch brand marketing in action sports, but applies to any pursuit.
It's important to believe in yourself because there will inevitably be moments of struggle. However, with patience and determination, you can overcome those challenges and follow your dreams.
It can be any dream, it can be brand marketing, it can be working in action sports. As long as you're patient enough, there's no reason why you cannot succeed.
That's a valuable piece of advice. It's inspiring to find a calling that gives you purpose. Maybe make a difference for yourself, for someone else, a community, the planet.
Ben: When you wake up in the morning with a sense of purpose and tell yourself: Let's do this. Over the past 15 years, I can honestly say that I've rarely had days where I wasn't excited to go to work, except when I was unwell or sleep-deprived. I appreciate where I got, working for a company like VF and a brand like Vans. I'm surrounded by incredible people who inspire me, and I hope to contribute even more in the coming years.
I have no doubt that you will continue to excel. Thank you for sharing your insights and passion with us, Ben.
Do you have a burning passion for action sports and a desire to work in a dynamic, purpose-driven environment? If so, it's time to take the next step towards finding your dream job. Explore our job openings and discover exciting opportunities to contribute your skills and expertise to the sports industry.