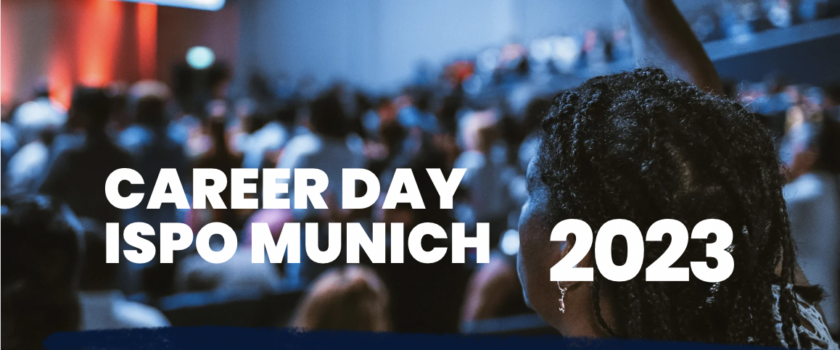 ISPO Munich 2023: A Confluence of Careers and Innovation at the Talent Hub
When Sportyjob and ISPO join forces, they open a world of opportunities for job-seekers and recruiters within the vibrant sports industry. The ISPO Munich 2023 Talent Hub is the latest iteration of this successful collaboration, offering an enriched recruiting program for attendees.
Program & Innovations
This year, we're elevating the experience with the Talent Hub – a dynamic space dedicated to networking, knowledge sharing, and career advancement. The Talent Hub serves as the epicenter for the Career Day activities, promising a more integrated and interactive environment. Here's what to expect:
A relaxed network area to connect and collaborate
Located at the heart of ISPO Munich, the Talent Hub is an oasis for innovative thinkers and industry changemakers. It's more than just a space; it's a community, complete with a lounge and food corner perfect for networking and exchange in the heart of the Future Lab. Here, you can take a moment to connect with peers over a coffee or collaborate on fresh ideas in a relaxed setting.
The Job Wall: Your Gateway to Industry Leaders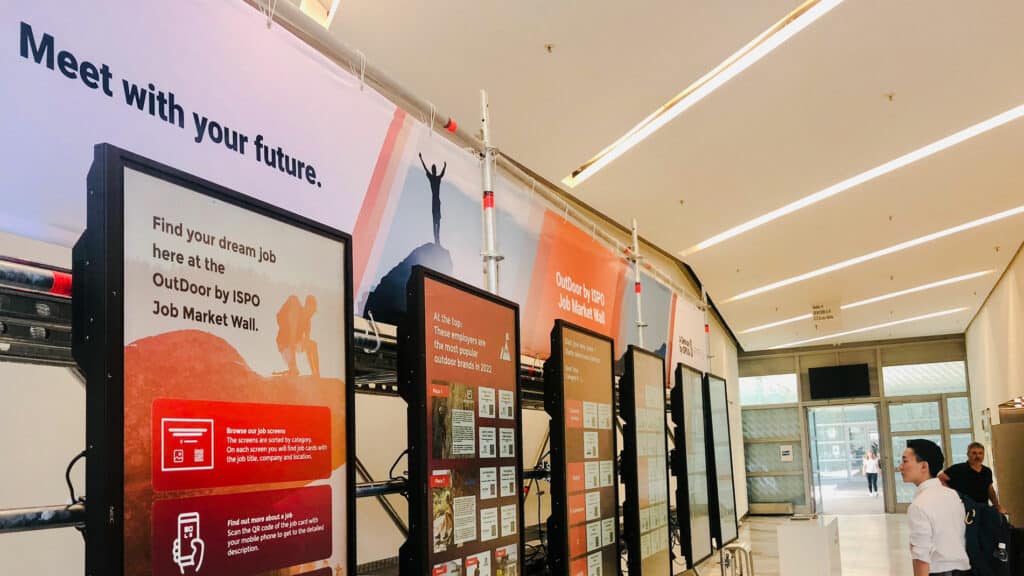 The reimagined ISPO Job Wall, now located in the central thoroughfare between Halls B1 and B2, showcases diverse career opportunities from the sports and outdoor industry.
Location: Connecting corridor between Halls B1 and B2
Exclusive Sessions: Insights from Industry Insiders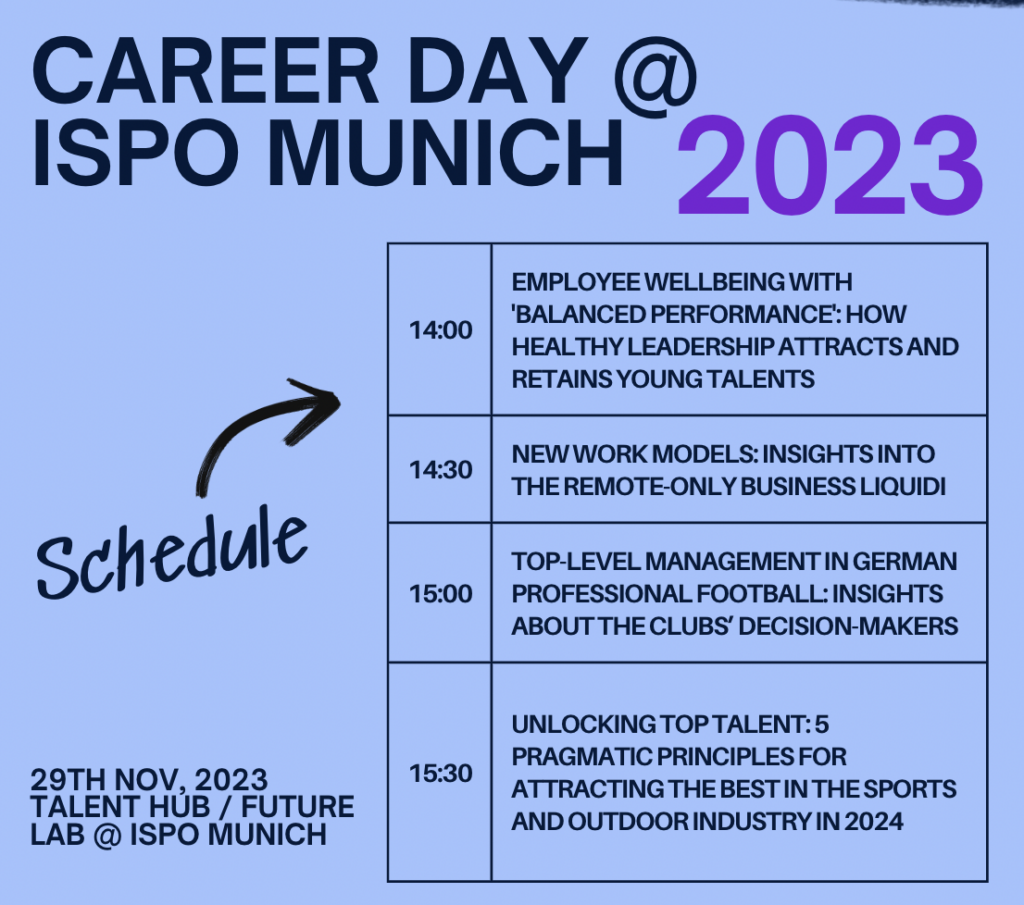 The conference program, nestled within the Future Lab, offers back-to-back sessions from industry experts. Covering topics from wellness and leadership to strategic insights into the sports industry, these talks are designed to inspire and inform.
A lineup of industry experts promises valuable insights and practical tips:
Marco Grund (heldensphäre, external lecturer) will share his views on how a healthy leadership strategy attracts and retains young talent.
Matthias Dombrowski (Executive Assistant to the CEO at FC Ingolstadt 04, external doctoral candidate at the Leipzig University) will offer a rare glimpse into the management levels of the German football Bundesliga and what it takes to be successful there.
Thomas Euler (Founder Liquiditeam) will introduce Liquiditeam's remote-only work model and explain how flexibility can contribute to success.
Paul-Edmond Betremieux (Co-Founder Boost) will pass on his proven strategies for recruiting top talent for your company without additional resources.
The VSD x Sportyjob Career Tour: A Personal Touch to Recruitment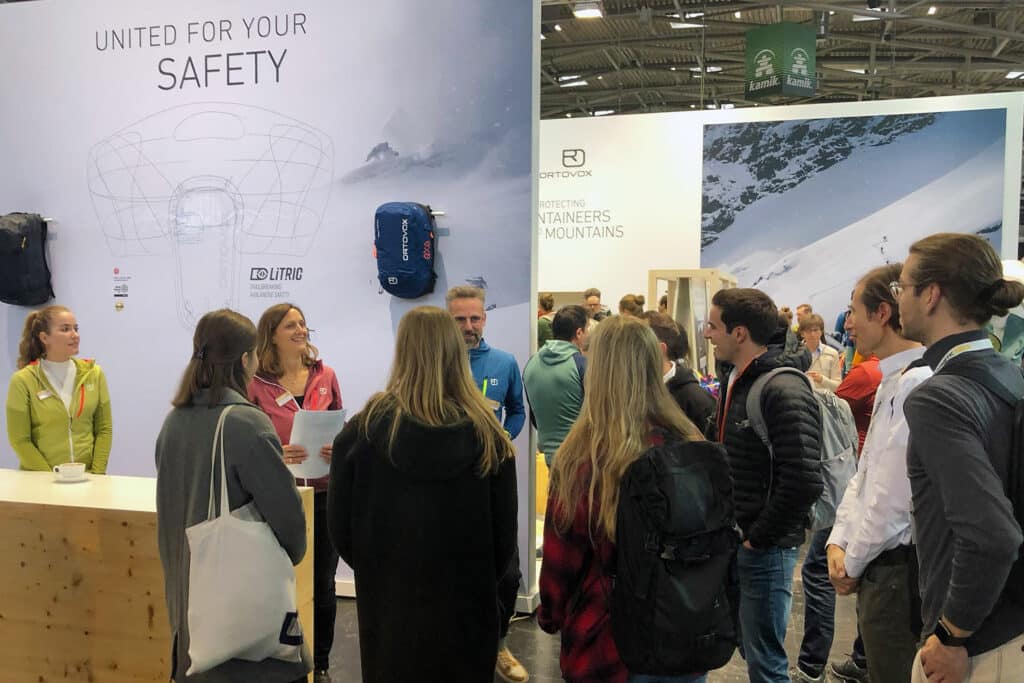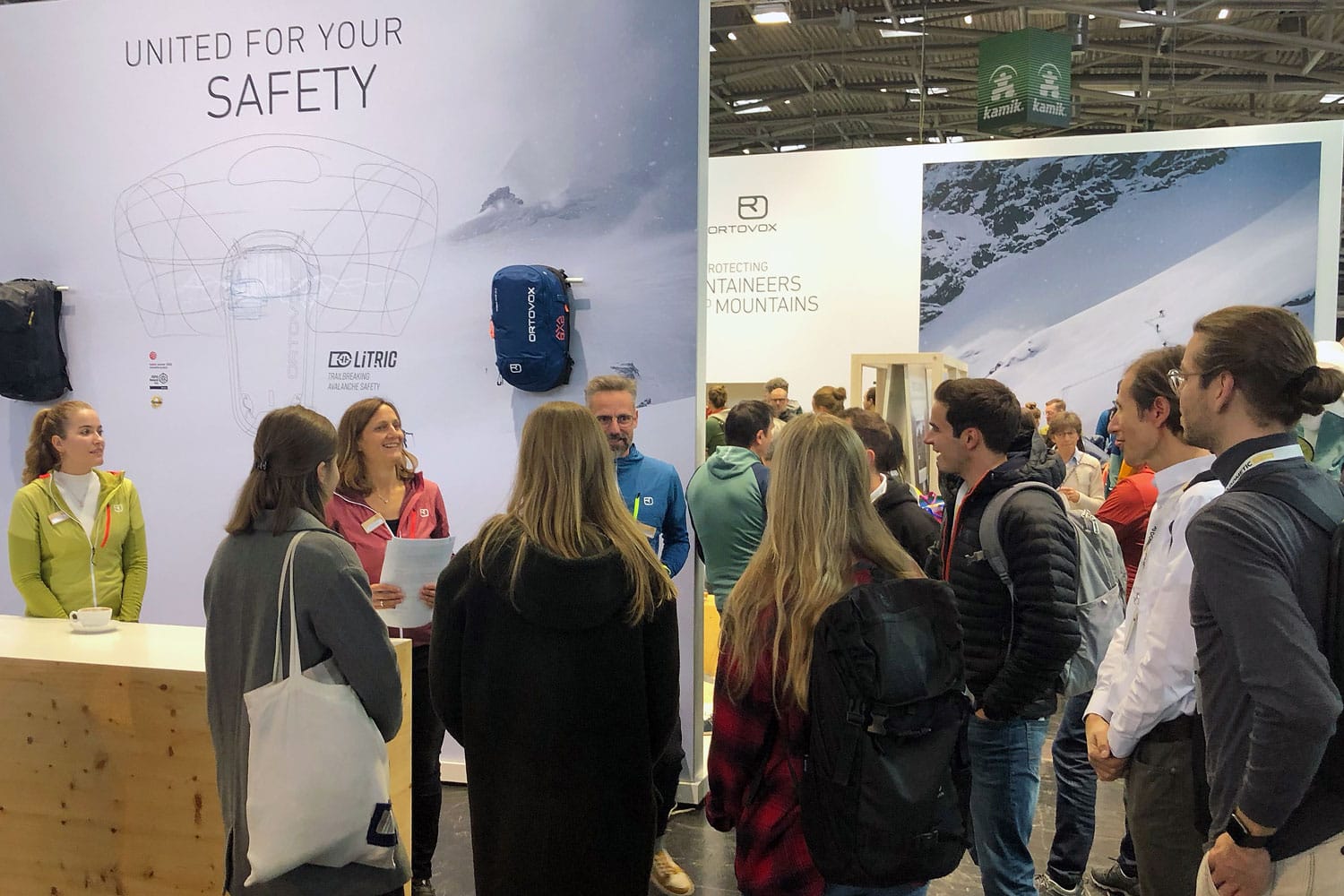 The innovative Career Tour brings candidates face-to-face with potential employers. This initiative ensures that candidates and industry players can engage in meaningful dialogues, bridging the gap between talent and opportunity.
Date: 29th of November 2023
How to Participate
Registrations for companies looking to make an impact at Career Day are open. Secure your space on the Job Wall, participate in the Career Tour, and take advantage of this unique setting to meet your future team members.
Explore the Edge of Innovation at ISPO Munich 2023
Join ISPO Munich 2023 for a deep dive into the world of sports, where innovation and industry meet. ISPO invites you to explore a diverse array of exhibitors, from established brands showcasing the latest trends to startups disrupting the market with groundbreaking ideas. Engage with thought leaders, attend insightful talks, and expand your network in an environment that's buzzing with the spirit of progress. For a comprehensive overview of what's in store, check out the program here.