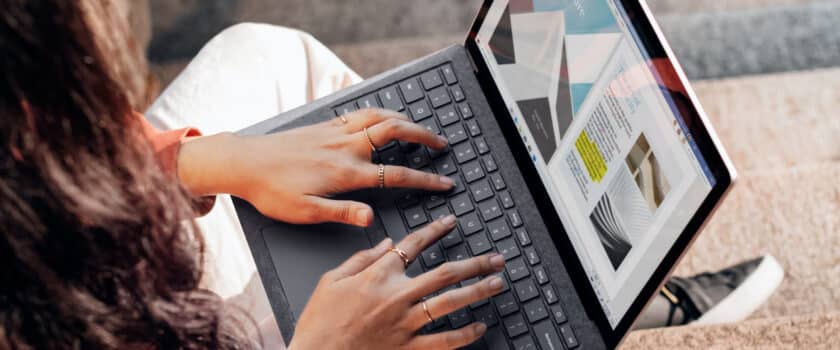 The art of professional email etiquette: Important rules for written communication
In the modern working world, emails are an essential part of communication between colleagues and customers. With the recent development towards more remote workplaces, written communication has become even more relevant – because it often replaces direct dialogue in the office. However, it brings with it a decisive disadvantage: due to the lack of non-verbal signals such as facial expressions and tone, messages can quickly come across wrong, e.g. cold or patronising, and thus lead to misunderstandings and conflicts.
Our professional email etiquette guide can help.
Our email etiquette guide covers a range of practices you should follow when writing and sending emails. This will ensure that recipients perceive your messages as professional, efficient and, above all, polite. This includes wording, formatting, subject lines – and also the important question: Emojis in professional emails: yes or no?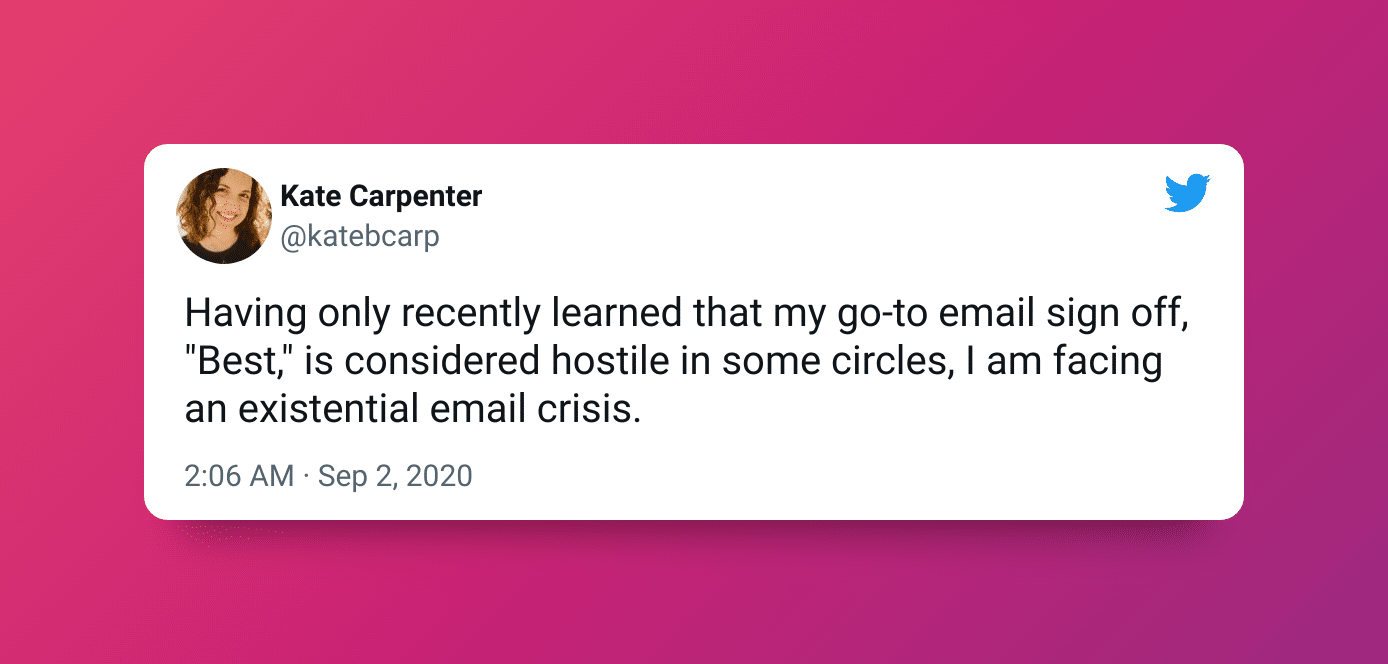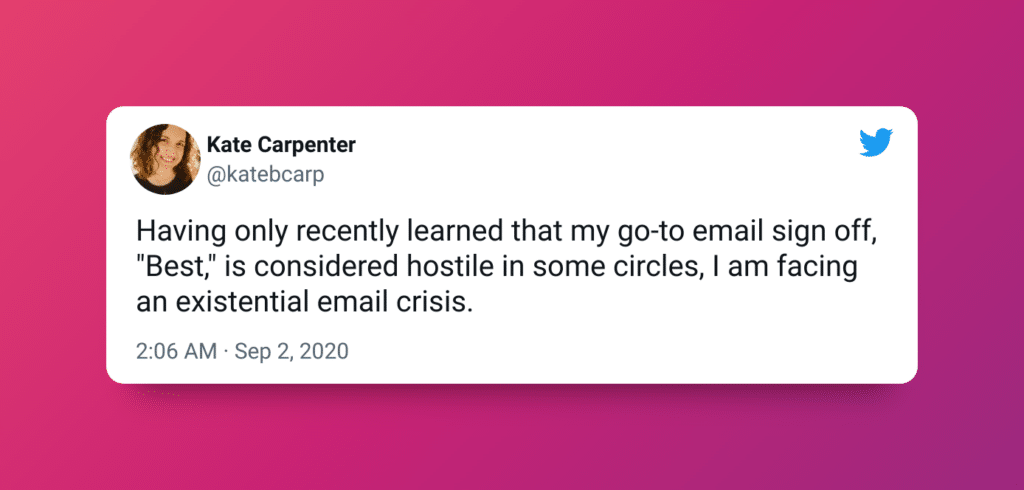 The advantages of writing emails the right way
A well-written email is guaranteed to come across in the way you intended and leave a positive impression:
With the right email etiquette, you create a professional image for yourself and your company.
By using polite language and treating each other with respect, you can build a positive relationship with the people you communicate with.
In contrast to oral communication, messages can be corrected and usually formulated without time pressure; this makes them effective. Clear and concise emails make it easier for the message to be (correctly) understood by the recipient.

Email etiquette in the workplace in a nutshell
Professional emails are different from the message you write to your friends – even if they only contain one or two lines:
Use a professional email address. This can be the official email address of your company or your own domain. If you use one of the numerous email providers such as Gmail, GMX or Outlook, the address should contain your name (first & last name, last name or first name abbreviation & last name).
Pay attention to the recipient. Adapt the wording and tone of the message to them. Does your recipient understand technical language or should you make it easy to understand? What is the nature of your relationship (formal or informal)?
Use appropriate language. Avoid using slang or abbreviations.
Pay attention to the subject line. It should be clear and concise and reflect the purpose of the email.
Proofread every email. Before you press send, check again for spelling mistakes and formatting discrepancies.
End the email with a professional email signature. Usually include your name, contact information (phone and email), company and, if applicable, your professional role within the company.
Professional email etiquette: The detailed version
If this short overview is not enough for you, we have formulated the individual points once again and added concrete tips.
Tips for the wording
This is how you formulate your email so that it is perceived positively:
Always start with an appropriate greeting. Informally, with your closer colleagues, this could be "Dear [name]" or "Hello [name]". In a formal environment, for example with new customers or people you have not had contact with before, it could be "Good afternoon [name]", "Dear Mr/Mrs [name]". – With the latter, you are always on the polite side.

If there is no contact person because you do not know the name, it is customary to start with "Dear Sir or Madam".

Keep your sentences short. Avoid long, wordy and convoluted sentences. Instead, get straight to the point – the point of your email and the information that your counterpart needs to understand it.

Additional tip: For longer messages, it is helpful to save the email as a draft and put it aside for at least an hour. With a fresh look, you will see much easier which phrases can be deleted or which statements need to be added so that the content makes sense.

Always be respectful and positive in your wording. Avoid statements that could be seen as insulting or rude.

Avoid irony and sarcasm – without non-verbal communication this often does not come across and can lead to a big misunderstanding.
Avoid commands: "Send me the report" is patronising. "Please send me the report" or "Could you please send me the report?" is positive.

Proofread your emails. Before you send an email, always proofread it. Spelling mistakes, grammar, is the attachment attached? If your email programme does not have a correction function that shows errors, it helps to write the email in Word and then paste it into the email.
End the email with a call to action, e.g. "Please let me know if you have any questions" or "I look forward to hearing from you."
Writing a professional email subject line
The subject line of an email is the first thing the recipient sees. It should briefly and concisely reflect the content of the email – so the recipient can classify and prioritise the message.
Be specific. Use specific keywords and phrases that accurately reflect the content of the email.

Examples:

Content strategy 2023; feedback [project]; Reminder project deadline; etc.
Is it mainly about the attachment? Then this should be included in the subject, for example "Invoice of [date], "Marketing report February 2023", "Appointment request for [date]".

Avoid using capital letters. This is often taken as shouting.
Avoid exclamation marks. Exclamation marks often seem commanding – especially in the subject line. When it's urgent, add the info to the line. "[Urgent] Feedback needed" or "[Reminder] Feedback needed" is better than "Feedback needed asap!". Put the keyword in square brackets [ ] as they are used for comments and furthermore, stand out in the inbox.
Professional email signature
Your email signature should include your name, professional title, contact information and other relevant information:
The classic structure is:

First and last name (pronoun or address if applicable)
Title
E-mail
Telephone number / mobile number
Website
Social media, if applicable

Use a consistent format. The email signature should be consistent for all your emails.
Notes belong under the signature. For example: "Sent from smartphone – please forgive any errors in formatting and spelling".
Guidelines for the formatting of e-mails
Proper formatting ensures that your emails are easy to read:
Use an easy-to-read font. Classics are Arial, Open Sans and Helvecita.
Ensure homogeneity: font, size, colour and line spacing should be the same throughout the email.
Divide your email into short paragraphs to make it easier to read.
Use bullet points where it makes sense. They make your message easier to read and can help you emphasise important points.
Images and attachments only belong in an email if they are really necessary. If the attachment is over 2MB, upload it online instead and include a link to view the file. Providers include Google Drive, Dropbox and wetransfer.
Emojis in professional emails – yes or no?
Emojis are a wonderful way to make the tone of an email seem friendlier. Although they are not always appropriate in professional emails, they can be a great help in certain situations. So when can you use emojis in the context of work communication?
Emojis can underline statements, make emails more lively and personal. Thus, it is above all messages that contain a personal touch that can be supplemented with emojis. For example, if you give someone positive feedback on a project or their work and want to emphasise the appreciation.
However, they are not appropriate in all situations and for all recipients. You can use them for colleagues and clients with whom you already have a personal connection. However, for important emails with serious content or to contacts you don't know yet, they can quickly give the wrong impression.
Conclusion
If you follow the above tips when sending emails to your colleagues, superiors or customers, you will easily leave a professional impression without much effort. Of course, mistakes can always happen: forgotten attachments, the wrong form of address, a you where a you is desired – this happens to everyone once in a while and is not the end of the world.
As a small addendum, we'll give you another tip: Imagine that each of your emails can be forwarded to your superior or other contacts at any moment – do you still feel comfortable if the email is also read by another recipient? If not, just check the etiquette guide again and adjust your message.
---
Other posts you might like