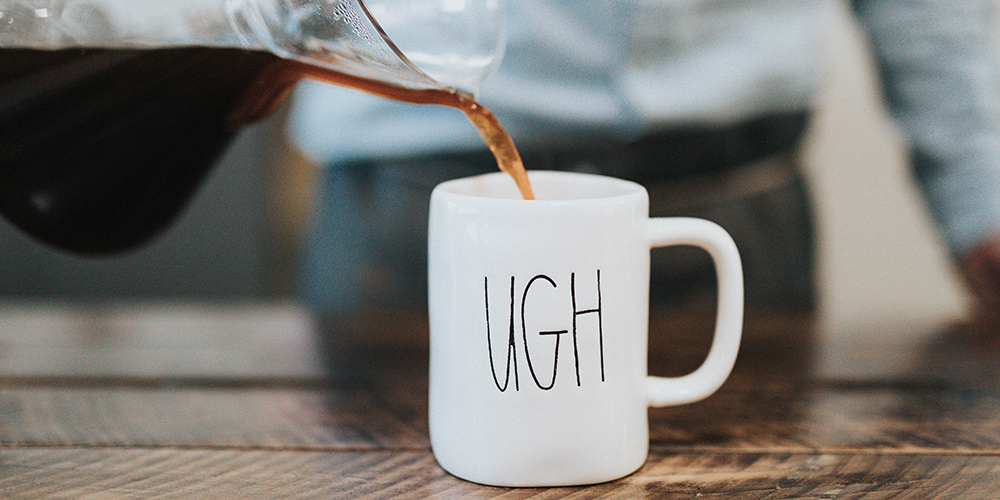 Failed it! 6 career mistakes to avoid in your sport job
What to do with a mistake:
1. Recognize it.
2. Admit it.
3. Learn from it.
4. Forget it.

– Dean Smith
Everyone makes mistakes. Especially in a career, no matter if you're a freshman or have been a professional in your job for years. The only important part is on focusing how to improve through them. Well, here's the thing: Most of us already trip on step one – recognizing them. Seeing our own mistakes is always harder than noticing them in others. That's why we want to share some of the crucial mistakes that we made during our career. You might have made or are making some of them yourselves right now – or can prevent yourself from doing so by following our advice.
Here's our 6 career mistakes and how to avoid them.
Being idle
If you want to be successful, you have to work on yourself – always. Don't get lazy, but try to always stay up to date on the innovations of the sports business and your job. Because it might also happen that your position and learned skills become outdated, through digitization or other reasons.
You can start reading books, attend seminars (which is often supported by your employer), visit events and fairs, do (online) courses. Not only will you be an expert on your field, but training your brain and gaining knowledge is actually very satisfying.
Lack of confidence and over-confidence
Not believing in yourself or feeling like the superlative of your field? No, thanks. 
Your level of self-confidence plays an important role in the development of your career.
As a fact, success in sports begins in the mind in at least 80 percent of cases. The same goes for your career. If you don't trust in yourself and your abilities to handle your tasks, then no one else will either. When picking up a project, you need to show confidence, but just the right level. The moment you feel overconfident is the moment you will stop developing yourself – and fail.
Not taking any risks
You might fear to fail or receive negative feedback. But actually, both of these will make you better in your job. If you always play it safe and work low-key, you will probably never climb the career ladder. Dare to think outside of the box, dare to upset your boss or colleagues by voicing your opinion even if it doesn't theirs. You might succeed and gain respect. Or you might fail and learn. Either way, it will bring you forward.
Overestimating or lying about your skills
Being eager and passionate about your job is great. You might want to prove yourself by showing your skills, picking up projects that you don't know much about or finishing jobs in a very tight timeframe. Just remember: The moment that you make promises, people will hold onto those. Overestimating yourself and ending up not fullfilling set goals will shed some bad light on yourself and your work. Try to gauge your abilities correctly to set realistic expectations.
Even worse is lying. If you claim to bring skills or experience that you don't have, you'll end up seeming questionable. This will either result in missing further opportunities, or getting fired.
Doing it just for money OR purpose
You should never decide on a career that you hate because it pays well. It affects your health, your body, your mood – in the end probably the rest of your life.
Funny enough, the same goes for opposite. If you are one of the lucky ones to start a career in your field of passion, or being able to realize your ideals in a job, and it doesn't pay enough to live, it's again not worth it. It might be satisfying during the working time, but whenever you don't know how to pay your bills at the end of the month, this again has a negative impact on your life.
Naturally, aim for a job that satisfies you AND pays enough to live comfortably. You might even add some value to your surroundings and your community.
Being a lonesome wolf
If you are always working alone and don't reflect on your career with anyone, you might just get stuck. That's especially a problem if you work from home or self-employed.
A network is important not only in the sports industry, but actually for everyone. Whether it's people that inspire you or an expert to ask for a second opinion on your project, the people that surround you influence your career – ideally, for the better.