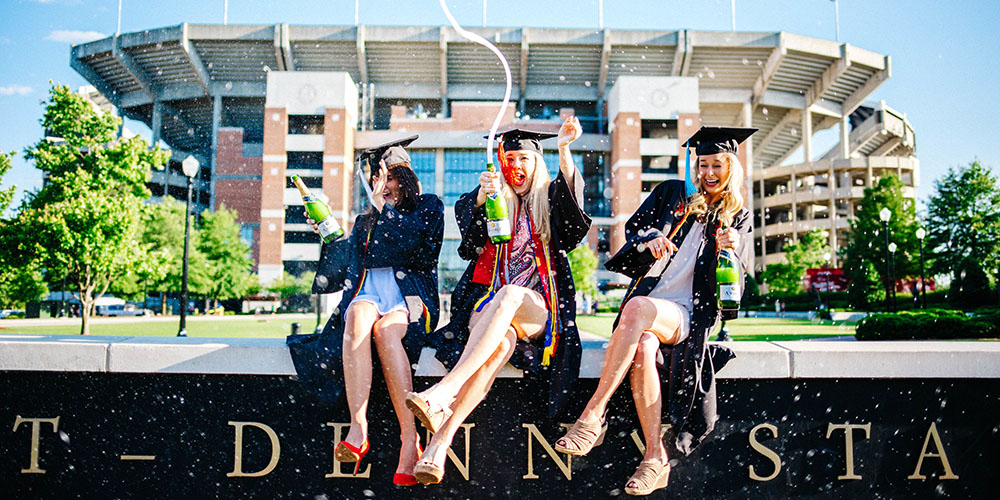 What can I do with my sport degree?
Sport is an essential element of life. It's no surprise that many people think about expanding their hobby, so why not make the passion a profession? 
The leading path to achieve this goal is studying sports. In Europe, universities offer a big range of different sport studies, giving you the option to choose the one interesting you the most.
Nevertheless, most students aren't completely clear what will follow after. In no time you find yourself in the 4th semester wondering: What exactly can I do with my sports studies?
First of all, career opportunities in sports are as diverse as sport is in general. Nevertheless, we would like to point out a few specific opportunities for you in the sporting sector, which we have encountered in our sport job vacancies.
Sports management or a combination of sports and business studies
Marketing, human resources or even finance – the economic influences on your career are obvious. Through the combination with sports, it is above all the companies of the sports industry that represent your future employers. In the HR department, in marketing, in sale: your own focus and interest decides which sport job you will score.
Job Examples:
Online Marketing Assistant: Conception and implementation of marketing projects
Program Manager: Develop new and improve existing product offerings
Account Manager: Analysis of trending sales and creation of buyer profiles to develop contingency strategies
Depending on the focus of your studies, there'll be plenty of other options. For example, at many universities Public Relations is on the schedule, which prepares you for professions in PR agencies & media.
Press officer of sports clubs
Concept Copywriter at a publisher: Writing texts for products and advertising, or the development of strategic brand content
Science of sport: The course for athletes
Sports sciences is the closest way of studying active sport.
Students learn about sport analyses and movement processes, with the impact on health and medicine . In theory and practice. Accordingly, the sports jobs after the degree are very close to the active sport sector.
Job Examples:
Trainers of teams and athletes
Trainer in fitness- and health studios
Consultant for rehabilitation centers and health insurance companies
Development of sports equipment & products
Combined with complementary studies or work experience, you can easily score jobs in other areas of the sport industry, too! Your degree of sport sciences guarantees expert knowledge, making you an interesting candidate for every job regarding sports.
Sport journalism: Working in media
Sport journalism aims at professions in media, i.e. for television, radio, press, publishers or online portals. Alternatively, sport journalists can be employed by PR departments and media agencies in the sports sector – all jobs which need journalistic skills.
Job Examples:
Editor (for tv, radio, press): Creating articles on current sporting events, interviewing experts for different channels
Programme manager: managing programme sales and productions
Who knows, you could be writing our Sporty Job Blog in the future!
Last Thoughts: Tips for your career entry in the sport industry
Our overview will hopefully give you a little guidance and inspiration for your career in the sporty industry.
 If the examples aren't enough, just browse through our Sport Job Board and you will find plenty more!
Nevertheless, as for every course of study, the completed degree – specialized or not – is not yet a success guarantor for a sport job.
Study the subject that interests you the most and what suits you best – not the subject which seems to promise the safest way.
Internships and jobs during your studies will give you an insight into the professions, as well as necessary experience and contacts. 
Of course, your sport journalism studies can get you an editorial department traineeship with a well-known sports magazine.
But you can also achieve it with a study of sports science, your participance in the soccer club and a side job for the sports section of your local newspaper. Interest, commitment and contacts are the key factor for any career change.