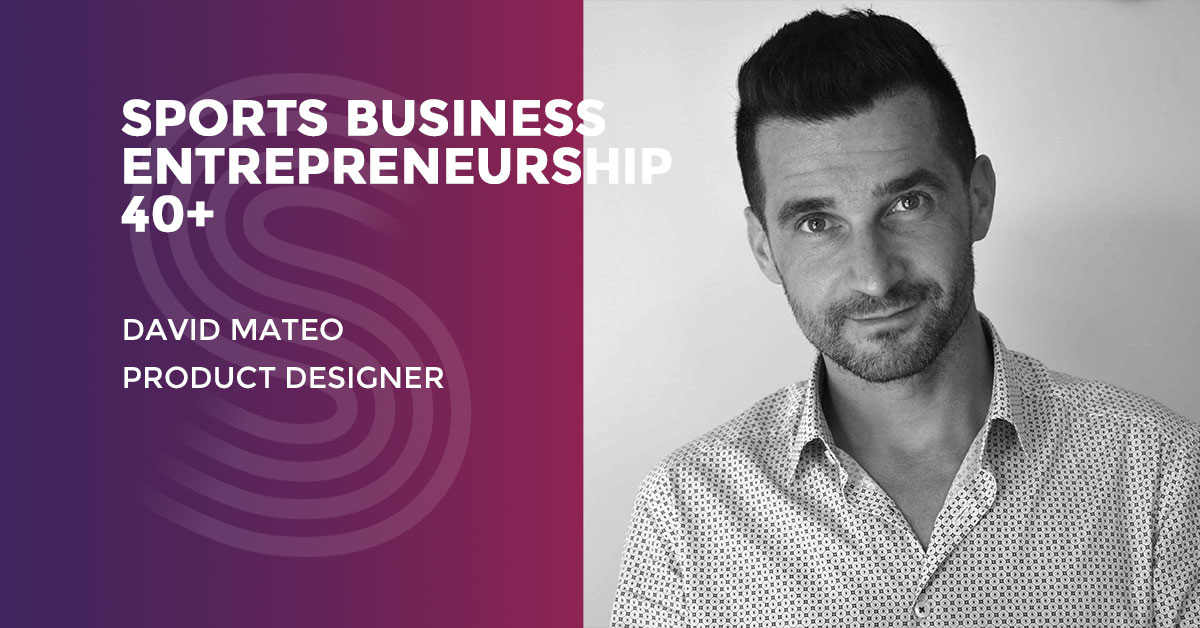 We asked David Mateo, Product Designer and Stylist at David Mateo Design how he made the switch from employed to self-employed. While we mostly thought about getting an insight into his daily life as entrepreneur, this interview turned out to be an inspirational guide for aspiring Design Entrepreneurs. So:
This interview is for (Product) Designers who think about starting their own brand. It's an insight into the advantages of designing for more than one brand, it's a motivational piece on becoming self-employed when you have gained enough experience. It's also a chance to get to know more about the creative man David Mateo.
Introduction
Your Job / Company Name:
Product Designer & Stylist at SARL DAVID MATEO DESIGN
Your Field of Profession:
Product Design for bags, shoes and eyewear.
Your Company (Idea) in 2-3 Sentences:
To be recognised as an expert in bags, shoes and accessories design and development. A long experience and a lot of projects in the same domain makes the difference. To make the smartest design and the most beautiful product. To understand the DNA of each brand and bring the appropriate design, at the right moment. To push the creativity out of the boundaries to innovate. To work as a team with the customers on all steps of the project!
Careerwise, what have you been doing before you got self-employed?
I started in the car industry as I love cars and transport design. As a surfer, I moved to the surf industry in 2001 to design bags, accessories, footwear and eyewear for 6 years at Ripcurl, 2 years at O'Neill and 5 years at Oxbow. These jobs left me with a lot of experience!
Before you started David Mateo Design SARL, you've been working as an employed Product Designer for more than 20 years. How did you move from employee to Entrepreneur?
I worked as a Product Designer for 17 years before I started my own business. Indeed, I didn't go from employee to entrepreneur straight away because I wanted to check if it was doable. I did one super freelance project in the same time: MUB was born. And then, Pataugas, a famous french shoe brand, were seeking for a freelance designer to create a bag collection. I made it! I was employed at Oxbow at the same time and I went to the far east to visit luxury bag factories during my holiday! Then, another project came and I left Oxbow.
When I had enough experience and an extended network to start, I started my own business. I wanted to work on different domains with different people.
How would you say did the freelance projects prepare for starting your own business?
I would always recommend to proceed so. It permits to test if it's works, if you can make enough money, get several customers while having the security of employment.
But I would not recommend to do both for a long time; I remember I worked day and night at this time.
---
---
What advantages and disadvantages does entrepreneurship have for you in comparison to being employed?
The main advantage is the freedom to balance private and professional life the way we want. I can go surfing in the morning and work after diner instead. I have time to pick up my kids at school. The other advantage is the opportunity to work on different domains, projects and people, making my work quite varied.
The main disadvantage is the fact you never really know in advance how much turn over you can make at the end of the year. The advantages definitely outweigh the disadvantages though 🙂
Would you say it's advantageous becoming an entrepreneur 40+ than in your twenties?
For me, in my domain, in product design, it's crucial to gain experience first by being employed in different companies for a couple of years before you can start your own brand. Only through this you'll be able to learn from others and create a relevant network.
For many, the fear of failure is the reason not to start their own business. What would you say to someone to convince them to go through with it anyway?
The fear of failure is normal but I would say it's better to regret things we've done than things we haven't. Every success comes with a risk. It's worth the try!
---
What's the biggest reward(s) of having your own business?
To work on super cool projects! As the designer of Ashoka Paris, I recently created a handbag collection for Pamela Anderson in collaboration with Ashoka. I worked with her for 16 months and it was an awesome experience!
---
Other posts you might like: