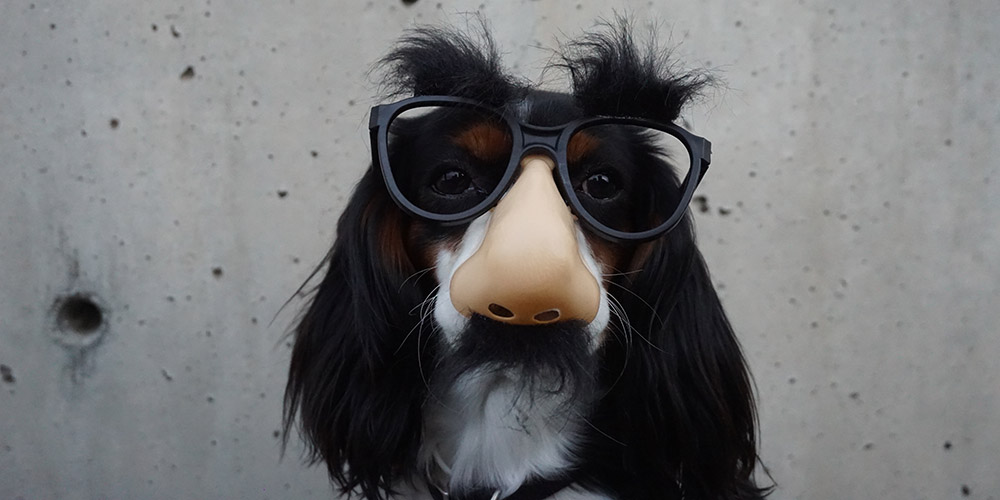 Probably everyone has been or will be rejected for a job once in their lifetime. The main reason is because of lacking experience or another more suited candidate. Well, this is not the time to give up! If you want your dream career and stick out between plenty of applications, you sometimes have to think outside of the box. You probably expect the regular advice like "use your connections", "learn some extraordinary skills", "spice up your application" – well, no, we are done with this unsuccessful gibberish tips! Now, it's time for some unusual (unethical) ways to gain your dream career.
The story of Mrs. Doubthire
Even though we all watched Robin Williams become a lovely older lady to see his kids after divorce, almost no one understood the true message of this marvelous movie. You probably naively believed this made-up story about separation and its effects on the family, too. Well, you've been fooled for years! In reality, it addresses a great way how to get the job you really want: with a petite (enormous) white lie!
If your qualifications aren't enough for the position you apply for, just change the details a little bit. Normally, it's enough to copy the requirements straight away from the job ad and add 3-5 years of experience in the chosen field. If you're a career enterer, don't forget to also change your date of birth accordingly. Also, if you're lucky enough to have a brother who is a talented make-up artist, a new face-design probably helps a lot, too. Just don't stick to closely to the movie – an attractive face is more likely to get you the job than the fat-suit and wrinkled mask of a scottish granny.
Another story of Mrs. Doubthire
So, hopefully this blog made you watch Mrs. Doubtfire again, because there's another lesson that you could learn from the movie.
Maybe you know that Robin was also hired because there was almost no one else who applied. Do you remember why? Right: He altered the job ad to scare possible competitors away. 
Luckily, most companies nowadays publish their free positions online, so all you need to do is hack their website! Depending on your own hacking skills (guessing your own password right is not considered hacking), you might need help to bring their website, or at least the ad, down. In times of deep web and bitcoins an easy venture.
In case, you found the ad online in our sports jobs, we politely ask you to refrain from hacking Sportyjob.
Stick out of the mass
True to the old adage "In the country of the blind the one-eyed man is king", you only need to make sure that every other candidate is a worse choice than you are. "But that's impossible!", you say? It definitely isn't. Just fill out hundredth of applications from made up people and send them over! You'll rise and shine in between this big pile of s…pam like the holy messiah – a proven tactic well known in politics throughout the world.
By the way, this hack works best in combination with Mrs Doubthire II.
"I will call you!"
How experienced are you in dating strategies? You probably heard about the "3 days rule" claiming that to not appear desperate, you need to wait three days to call your dating partner.
Sounds reasonable, right? So, here's how we do it to score your desired job:
Personally submit your application in the HR department, tell them how great it was to meet them and promise to call them in 3 days. Wait three days. Don't call. Call one day later. Even though they actually didn't like you at the beginning, they do now and are probably sitting next to their phone, waiting urgently. Congratulations, you are now hired.
Be the (evil) ray of hope on the horizon
Last but not least, the most effective strategy to be hired even when you're not qualified. It takes a lot of time and effort, but for the ones who desire their dream career more than anything else, this is the leading way to success.
First of all, you have to found your own business in the same field as your employer with the same pear group. Put in all your energy and money to be successful until your are the leader of the industry. After that, steal all their clients and lure a big part of their team away by offering more benefits and a better work environment than they do. At the same time, start a dirty press campaign to discredit them so that all remaining clients and employees also leave. By now, the company should be almost ruined – your moment to be the savior. Apply for your dream career again and you'll be hired. At least, for the last couple of years before you retire.