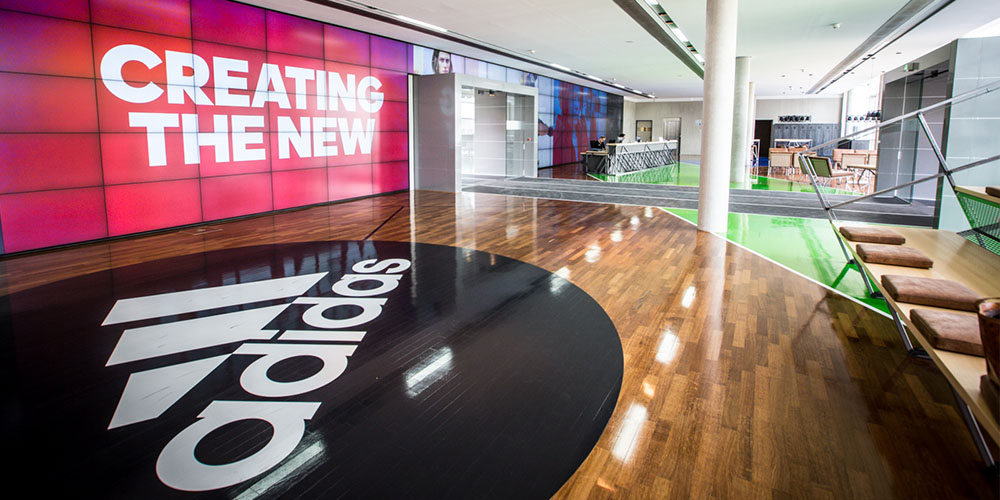 Have you heard of the future talents program from adidas? All over the world adidas gives young people the chance to shape their own future and the one of the sports brand. With apprenticeship and dual study programs for school graduates, internships for students and their functional trainee program for everyone looking for a job after university. Just the right entry in the sports industry and in one of the top sports brands worldwide. With all in all 7 headquarters and 20 international hubs, we are talking about career opportunities in almost every part of the world.
Here's the thing: adidas recruites one year in advance, opening their positions for a special period only. And right now there's the chance to apply for their Functional Trainee Program, for example offering sport jobs in Product Marketing and Creation. You can still apply for open positions until the 17th or 30th of April.
But what about the other programs? We took our time to summarize the possible adidas career entries. There's one thing they all have in common though: a passion for sports and the will to influence the future of sport.
By the way: Current sport jobs from adidas can be found here.
Internships at adidas: For pupils and students
Just imagine a sneak preview in your future job: That's what the internships at adidas are meant for. For pupils, the internships last a week and normally take part in the summer break. Normally, if you like what you see, that's an early entry for a later comeback.
The internships for students are the more intensive version of this. It's still a preview into your sports career, with internships in PR, Marketing and Communications and other fields. Six months long you'll be able to gain experience, share your ideas and prepare for the time after graduation. The positions are offered world wide in the different adidas headquarters, for  example in New York, close to Munich, Portland or Hong Kong, to name just a few.
One of the most mentionable parts of the recruitment at adidas is definitely their hiring criteria: Instead of only hiring students with best grades, they rate the whole profile – your engagement and motivation make all the difference!
However, to apply you either need to be enrolled in university or be in your Gap Year between Bachelor and Master.
Your career entry without studying: An apprenticeship at adidas

Especially for young people with a hands-on attitude: An apprenticeship will change school books against practical engagement. The apprenticeship takes place in one of the headquarters of adidas. The different possibilities prepare you for jobs in sport management positions, IT, Media Design or even more practical jobs like shoemaker. 

The possible apprenticeships are:
Office Management Assistant
Management Assistant for Personnel Services
Retail Management Assistant
Sales Associate
Computer Science Expert – System Integration
Computer Science Expert – Software Development
Warehouse Logistics Expert
Shoemaker
Shoe Finsher
Orthopaedic Shoemaker
Product Refiner – Textiles
Audiovisual Media Designer
In the 2-3 years, you'll switch the different departments of the sports company every 3-6 months, combined with 1 or 2 days of class where you'll learn about the theoretical background. No matter if you imagine your future at adidas, the apprenticeship will give you enough experience to start your career in the sports industry and live your passion.
The Functional Trainee Program for Graduates
With their functional trainee program adidas aims for graduates who look for jobs in the sports sector. Working in the fast changing industry needs more than motivation, but a will to stay up to date with the development, based on flexibility, creativity and passion. The FTP will train you in one and a half years of work at adidas with the hard and soft skills to master the expectations of the industry.
You'll start your job in an adidas store to be close to the clients and the lifestyle of adidas, before changing to the departments in the hubs. However, don't expect to start in the comfort of your home base: Your first stop will be in a department abroad, challenging you right from the start with not only a new job, but also new surroundings to handle. An exciting opportunity to gain international experience in different teams.
By the way team: Being able to work in a team is essential for jobs in sports. That's why team projects with other trainees will teach you how to bring in your own strengths and also learn from others. Furthermore, during your whole traineeship, you'll have a guiding mentor from one of the departments who will offer advice and orientation
Dual Study Program: Combine Work & Study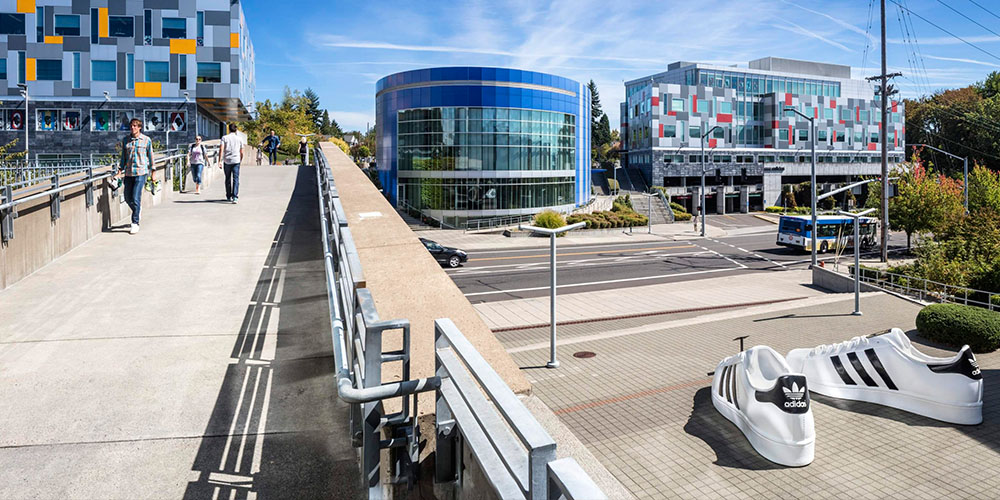 While a degree can prepare your brain for mastering complex ideas by founding a theoretical base and teach you skills on how to increase productivity and creativity, the practical experience can show you how different real life can be from the theory. That's why the dual study program by adidas extends your studies with practical engagement. For 3 years, every three months you'll switch university for an office in one of the different departments of adidas. According to your field of study, each practical engagement will take you to another relevant department giving you the chance to put your learned theory into practice. Furthermore, even during your lectures, there'll be one day per week in the office, so you won't lose the connection to your department.
adidas offers 7 different degrees which are
Bachelor of Arts in Management in Commerce
Bachelor of Arts in RSW Accounting & Controlling
Bachelor of Arts in Taxes and Auditing
Bachelor of Arts in Industry 4.0
Bachelor of Arts in Human Resources Management
Bachelor of Arts in Dialogue & Online Marketing
Bachelor of Science in Business Information Systems
Biggest plus? It's a guaranteed entry into a career at adidas.
If you want more information about the jobs at adidas or the requirements, it can be found in their career portal.
© images: adidas