The OutDoor by ISPO Career Tour 2023: Your Entry into the Outdoor Sports Industry
Are you a sports student with a focus on sports management and interested in exploring career opportunities with different companies in the sports and outdoor industry? Then you've come to the right place!
Following its successful launch at ISPO Munich 2022, Sportyjob, in collaboration with the Berufsverband Sportökonomie und Sportmanagement Deutschlands (VSD) [Eng.: Association of Sports Economics and Sports Management in Germany], is hosting the Career Tour at OutDoor by ISPO 2023, this time with a focus on outdoor brands.
During the guided tour of the fair, you will have the opportunity to engage in a direct dialogue with employers from the outdoor industry. You can ask questions, learn about the companies and their employees, and gain insight into their values, goals, and missions, as well as career and further education opportunities.
Why you shouldn't miss the OutDoor by ISPO Career Tour 2023
Exclusive contacts and exciting insights into companies in the sports and outdoor industry
Direct dialogue with employees from various sports companies
Getting to know companies and brands in the sports equipment industry in a relaxed atmosphere
Focus on career opportunities, employer values, and company missions
Free participation and a ticket to the fair
The number of participants is limited to ensure a personal atmosphere. Join our waiting list and be the first to know when registration for the tour opens: -> Register here (Please note that the registration is in german).
We will inform you by email about the participating companies and the specific schedule of the tour.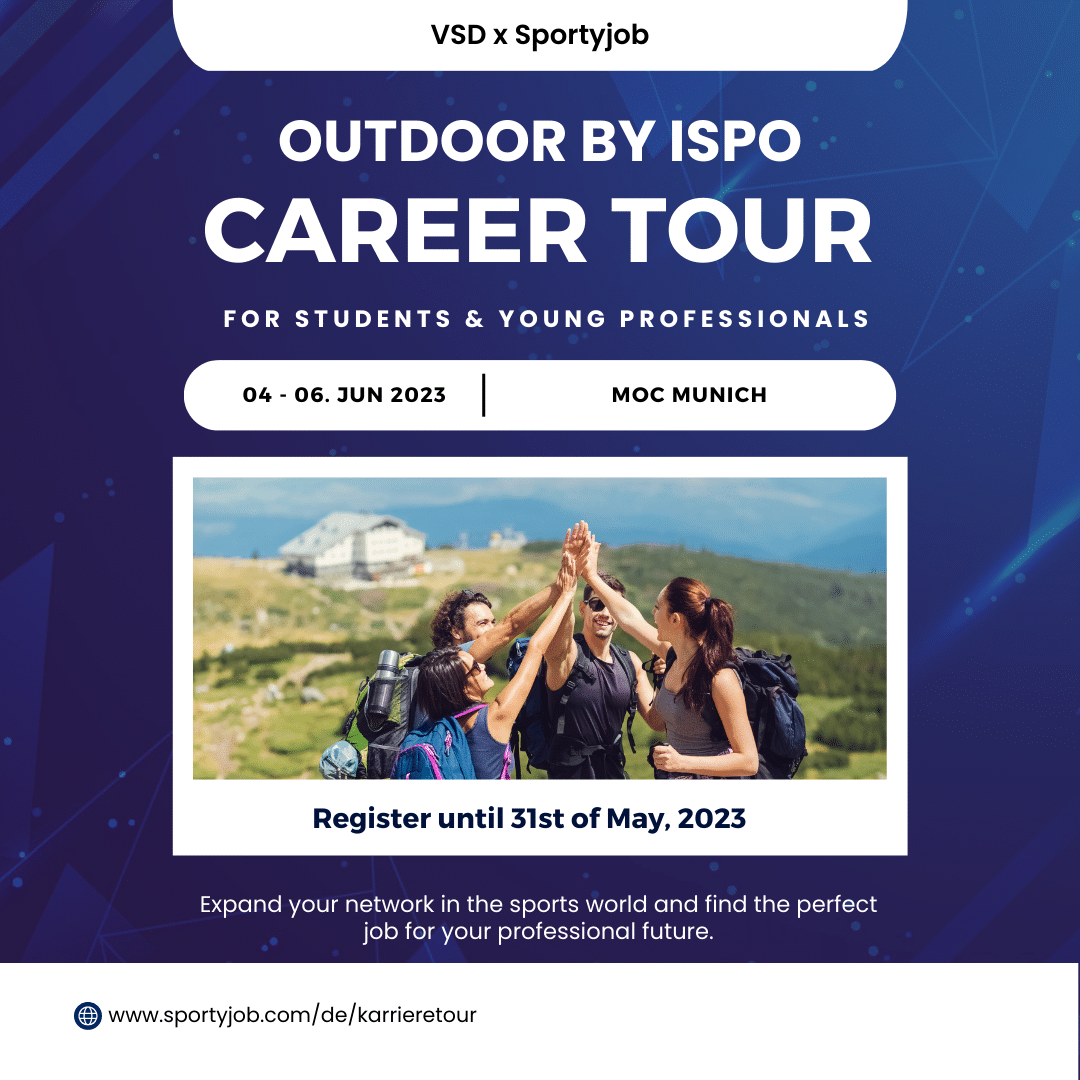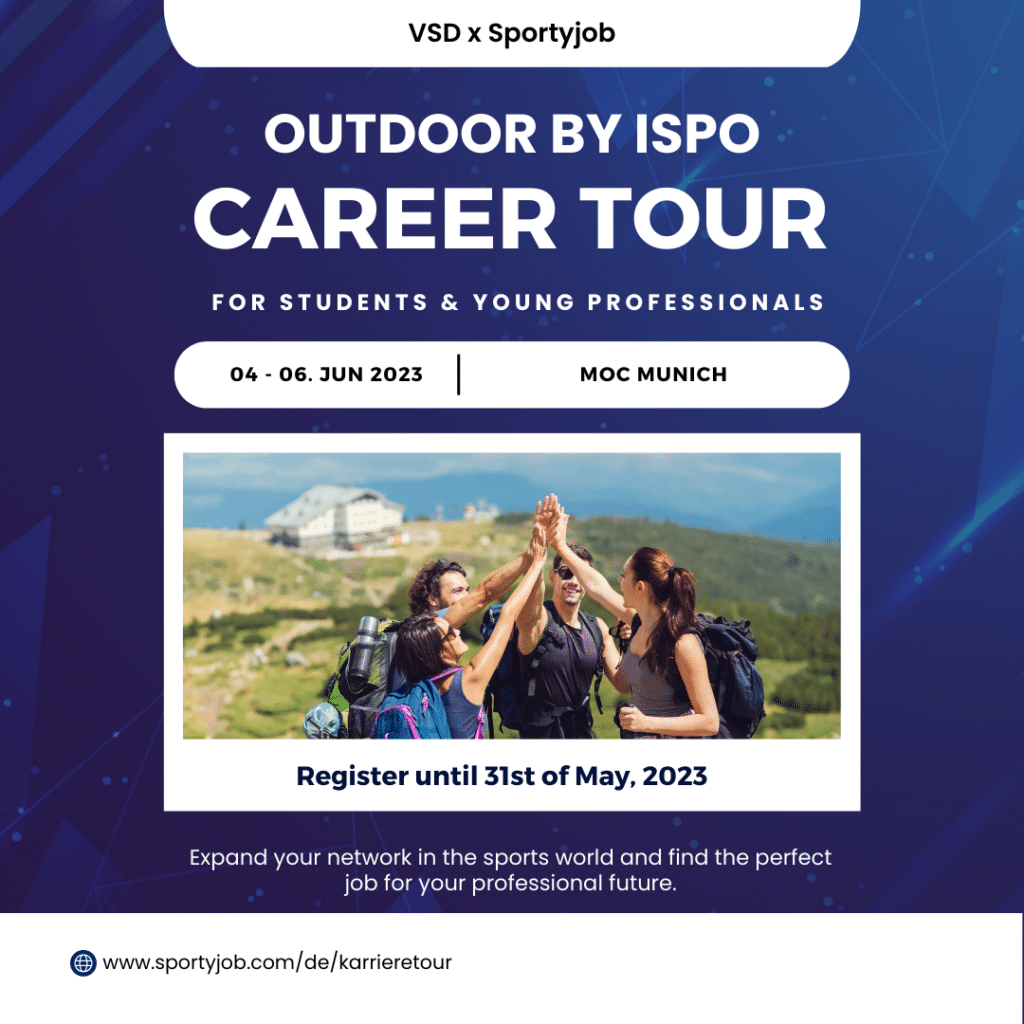 Details & Facts:
Where: OutDoor by ISPO 2023 – MOC Munich
When: June 4-6, 2023
Duration: about 2 hours
Which companies: 3-5 outdoor industry companies – exact employers to be announced
Who: Students and graduates of sports economics courses as well as (young) professionals looking for new career opportunities
Costs: Participation is of course free of charge.
Are you an employer and want to participate?
The OutDoor by ISPO 2023 offers your company the unique opportunity to present yourself as an attractive employer for young sports talents.
All advantages at a glance:
Opportunity to present yourself as an attractive employer for sports talents
Direct contact with potential candidates interested in a career in the sports industry
Chance to build a network of promising young talent Increase in visibility of the company in the industry
Opportunity to strengthen the employer branding of the company
Chance to get feedback from potential candidates and gain valuable insights into their expectations of employers.
Further information and registration
You can find all information about the Career Tour in our information brochure, which you can download here.
Organizer
The ISPO Career Tour is a joint event of ISPO Munich, Sportyjob, and the VSD.
About OutDoor by ISPO:
OutDoor by ISPO is the leading European trade fair for the outdoor business and takes place annually in Munich. Here, exhibitors from all over the world present their latest products from the outdoor sector.
About VSD:
The Association of Sports Economics and Sports Management in Germany (VSD) has been an impetus for careers in the sports business since 1997. With a strong network of sports clubs, associations, companies, agencies, and media, the association brings together members and partners and offers further education opportunities, scholarships at leading universities, as well as representation of members' interests to political decision-makers.
-> Check out the recap of our last career at ISPO Munich 2022 with Ortovox, Sympatex and Sports Nut