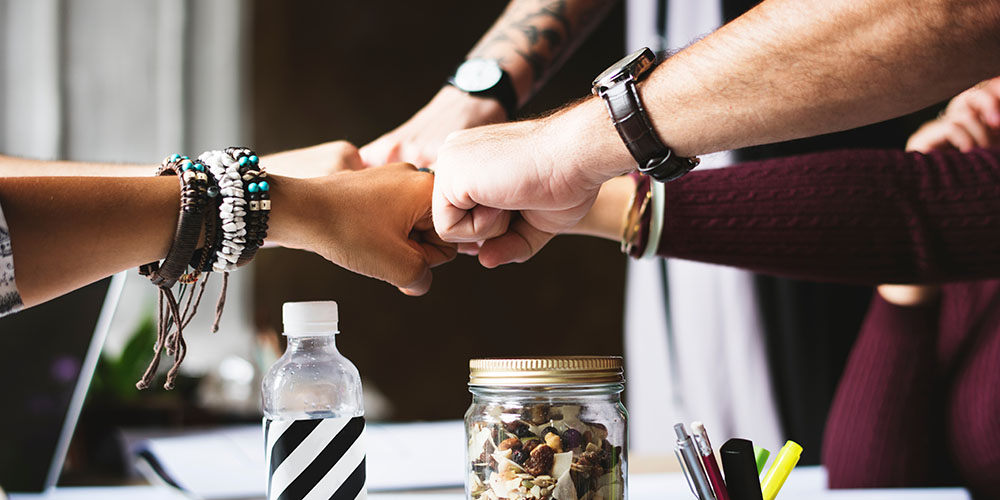 Do you get paid enough? This is probably a question most of us can't really answer. We have insecurities about our job: Do we work hard enough and at the same time are our efforts really seen?
 Fact is, that a lot of people don't earn what they really deserve – not only because companies try to save money. But also because we don't know how to communicate it. Even if we feel like we should get a promotion, it's hard to argue for it and to know which amount was adequate. So, how does it work? Here's three steps how to communicate your worth:
Figure out your own value
To tell someone what you feel like a fair salary, you actually have to know your own worth first. It's not easy to define it as the regular human being tends to underestimate himself. This means that you have to learn to evaluate yourself in a correct way, and even to convince yourself that you're worth it. Oh boy, doesn't sound easy, does it? Well,that's the moment when there should be all eyes on Casey Brown and her Ted Talk "Know your worth, and then ask for it." Casey names several key questions that a freelancer or an entrepreneur needs to ask to evaluate their appropriate fee. However, most of them do work for employees just perfectly or just need a little change to fit:
What are my job's needs and how to I meet them?
What are my (unique) skills that make me better qualified to fulfill my tasks?
What do I do in my job that no one (in the department or even company) does?
What am I an expert on?
What problems do I solve for my company?
Even: Which problems did I solve for my company in the past?
After answering these, you'll probably see which part you play in your company. There's no need to feel small. If you do your job well, be confident! Learn about your value and convince your boss about it.
Know about salaries: Of your profession and your colleagues
In our society this is actually still a taboo. You'd probably never ask your coworkers about their salary, neither your neighbors – you might actually not even know what your significant other earns. But why? We keep it a secret, so the system won't crash. When we talk open about it – there might be arguments, greed and envy. Maybe you earn more than your best friend – or even worse, he earns more than you. The truth looks different though. Not knowing what the others earn, often leads to a feeling of being treated unfair. Because – talking about underestimation again – most people suppose they earn less than their colleagues.
That's why young start-ups tend to work with a salary transparency so employees know exactly what their colleagues earn. The result is that people feel treated in a more equal way, there's even less people quitting. So, knowing the payment of others, helps the atmosphere in a company. Moreover, and that's more important for us right now, it will help you set your own value.
 Knowing the wage average of your profession in your region or in companies from the same size & same industry is a good way to evaluate whether your salary expectations fit or not. Just google it. Portals like Payscale deliver the needed information.
Speak up for yourself – communicate your worth
So, finally we figured out what you're worth. Step one is accomplished, that's great! Step two is not easier in any bit. Even when you know your worth, you might still feel afraid to ask for it. But letting your work speak for yourself rarely does the trick. Don't worry though, you don't need to praise yourself. What is important is to speak up for yourself, with self-confidence. You know your value and thanks to the key questions and data about wave average, you even have great arguments up your sleeve. This is how you can influence the thinking of your boss – not telephatically. So, find your own voice and negotiate. Feel confident, not fearful. Display expertise. If you don't overdo it, you got a great chance to earn the promotion.