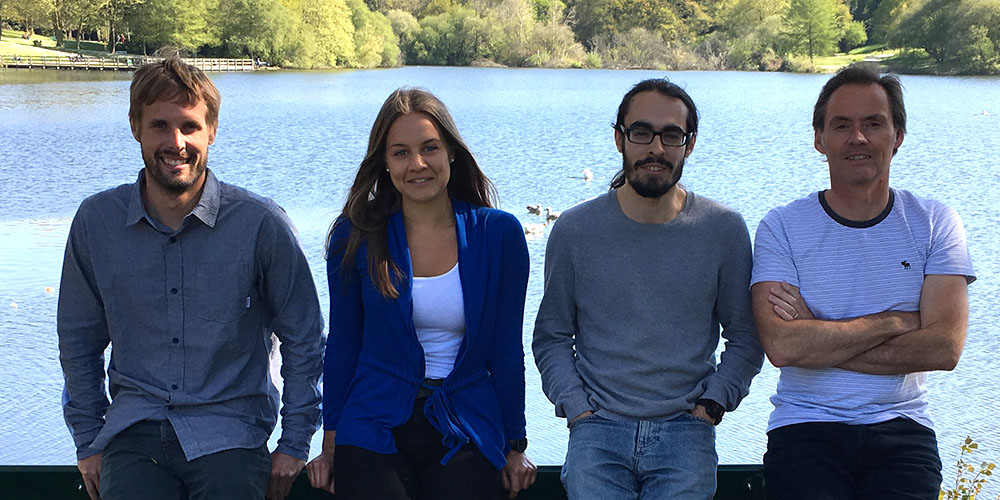 An internship in the sports industry: Meet Linda, our new team member!
What is it like to start an internship in the sports industry? Will I fit in, will I meet my boss' and colleagues' expectations and do I have even what it takes in order to be successful at Sportyjob? 
My thoughts were filled with many more than those three tricky questions as I arrived at the office in Biarritz not too long ago. I was – and still am – very enthusiastic about becoming part of the Sportyjob team and its continuous growth. The day I received the good news that Lennart and Andy wanted me to become part of their team, I felt very happy and confident on the one hand but at the same time, a feeling of uncertainty and curiosity pervaded me rapidly.
I would like to get you involved in how it all started, what I did before in terms of education and why I chose to apply for an internship in the sport department. Here it goes!
The relevant thread of my educational career probably started when I left my hometown in Germany to spend one year abroad in the United States in 2010. I decided to apply for an exchange student program when I was 15 years old and luckily, I got placed in Petal, Mississippi, where many influences started to shape my personality. Back then, I was already looking for athletic challenges and I loved to practice sports in my free time. I never imagined it could be part of my professional career one day though.
The next step that affected my decision regarding study programs and hence, my professional development, was the gap year after I graduated in Germany in 2013.
I spent six months in Australia trying to find out what continuative path to choose – but I got stuck, it appeared to be a dead end!
Eventually, right after I had settled back in at home, I decided to enroll myself for a study program named Languages and Business Administration at the Westsächsische Hochschule Zwickau (University of Applied Sciences of Zwickau), focusing on the French language.
And still, I was practicing sports and trying to compensate daily issues with physical activity, therefore I never lost interest in working in the sports industry later on.
I started to ponder what job could practically combine my passion for sport and the interest in a professional occupation that pays the bills as well. Due to the fact that the third year of my Bachelor program is obligatory to be spent abroad (in my case it had to be a French partner university), I moved to the south of France in August 2016 and continued my studies in Perpignan. The time flew by and I started looking for attractive internship opportunities to fulfill the mission determined by the Licence Professionnelle en GPOD, that I had started at the UPVD ( Université de Perpignan Via Domitia).
As mentioned earlier, Sportyjob welcomed me on behalf of their team and I soon got excited about discovering the region of Biarritz online before I actually moved to Aquitaine. Even though I just recently started my internship, I already notice how fast the gain in experience takes place and that I do not only benefit from the input given by my boss but also of qualitative hints and remarks given by my colleagues. I am looking forward to develop personal and linguistic skills as I work at Sportyjob, precisely because I know that the knowledge transfer is based on valuable experience and personally developed know-how that I cannot wait to seek.
Don't wait too long to send in your application, do it now! Sport jobs and especially internships are being filled within a blink of an eye – I know that now!