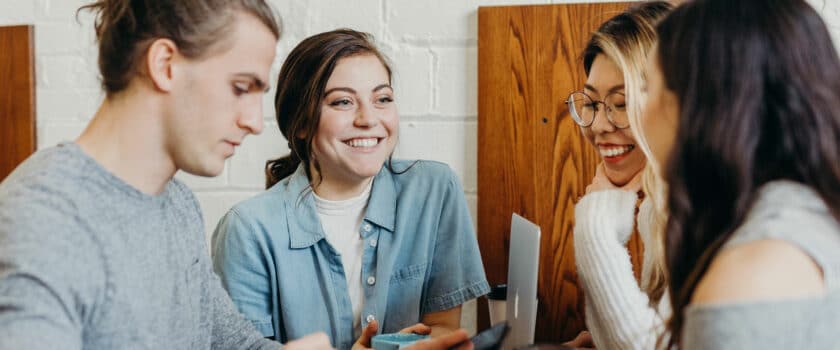 Networking 101: Tips for Making Quality Connections at OutDoor by ISPO
Outdoor by ISPO is a highly anticipated event that brings together professionals and enthusiasts in the outdoor industry from all around the world. Whether you are an experienced outdoor adventurer, an aspiring entrepreneur, or a seasoned industry professional, the fair offers a unique opportunity to network with quality contacts, either for future collaborations, careers or skill exchange.
To make the most of your experience at OutDoor by ISPO, it is important to come prepared. In this article, we will provide you with essential tips and suggestions on how to create an effective online profile, how to research companies, how to network with employers, and how to follow up after the event. By following these guidelines, you will be able to approach the fair with confidence and maximize your chances of making valuable connections. So, get ready to take your outdoor industry career to the next level at OutDoor by ISPO!
Creating an Effective Online Profile
Before the event, it's important to create an online profile that represents you and your brand in the best possible light. This can include a website, a LinkedIn profile, a portfolio, or any other online platform that showcases your work, skills, and achievements.
Make sure your profile is up to date, relevant, and visually appealing. Use keywords and phrases that reflect your expertise and target audience, and highlight your unique selling points. Don't forget to include your contact information and a call to action, such as "Let's connect at OutDoor by ISPO."
Researching Companies
Once you have a solid online presence, it's time to research the companies that will be attending OutDoor by ISPO. Look for companies that align with your interests, goals, and values, and make a list of the ones you want to visit. Check their websites, social media accounts, and press releases to learn more about their products, services, and recent developments. This will help you tailor your approach and questions during the event, and show your genuine interest in their business.
Networking with Employers
At OutDoor by ISPO, networking is key. It's a chance to meet new people, learn from industry experts, and make valuable connections that can lead to future collaborations or job opportunities. To network effectively, be confident, engaging, and respectful.
Introduce yourself with a brief elevator pitch that highlights your skills and goals. Ask open-ended questions that show your curiosity and willingness to learn. Listen actively and take notes.
Following Up After the Event
After OutDoor by ISPO, it's important to follow up with the contacts you made and the companies you visited. Send personalized thank-you notes that mention specific points of your conversation and show your appreciation for their time and insights. Provide additional information or samples if appropriate. Stay in touch with your contacts by adding them to your network, following their updates, and engaging with their content.
Going back to the first point on the list: Keep your online profile up to date and relevant, and continue to showcase your skills and achievements.
Conclusion
In conclusion, preparing for OutDoor by ISPO requires a combination of online presence, research, networking skills, and follow-up strategy. By following these tips and suggestions, you can make a lasting impression, stand out from the crowd, and create valuable connections that can benefit your career or business. Good luck, and enjoy the event!
| | |
| --- | --- |
| Event Name | OutDoor by ISPO |
| Date | June 04 – 06, 2023 |
| Location | MOC München, Munich, Germany |
| About the Fair | OutDoor by ISPO is Europe's largest trade fair for outdoor sports, featuring products and innovations in the areas of mountain climbing, hiking, camping, and water sports. The event brings together leading brands, retailers, and outdoor enthusiasts to network, share knowledge, and showcase the latest trends and technologies in the outdoor industry. |