Jobs in the outdoor industry
You love the mountains, the sea, the snow, adventures, adrenaline? You would like to combine your interest for spending time in nature with your job? Then a role at an outdoor brand might just be right for you. Browse through our latest job offers and explore the possibilities.
Cacher/Montrer les filtres
Responsable Communication et relations publiques H/F

Babolat

You're good. Get Better.

Lyon, France

Marketing Specialist Continental Europe (m/f/d)

Helly Hansen Deutschland GmbH

München, Germany

MARKETING MANAGER TRADE INTERNATIONAL (m/w/d)

Head Sport GmbH

Kennelbach, 6921, Österreich

Customer Experience Coordinator – Ecommerce

Equip Outdoor Technologies UK Ltd

Technical outdoor equipment and clothing

Hybrid

(Junior) Social Media Manager Outdoor (m/w/d)

internetstores GmbH

The No. 1 online retailer for bicycles and outdoor

Berlin oder Stuttgart als Arbeitsort möglich, bis zu 4 Tage/Woche remote

Chief Marketing & Sales Officer | Paris Basketball

BOOST & Partners

Paris, France

Mitarbeiter*in für den VAUDE-Store in Konstanz – Teilzeit

VAUDE Sport GmbH & Co. KG

Konstanz, Germany

Verkaufstalent Samstags (m/w/d)

SKECHERS USA France

The Comfort Technology Company

Vösendorf, Austria

Temps Partiel
il y a 1 jour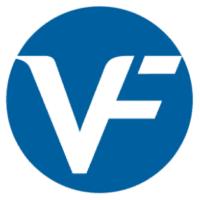 Have you heard of the VF Corporation? In fact, they are one of the leading companies of the sports business, uniting various well-known active lifestyle brands. What's interesting: A big part of VF is their action & outdoor branch with outdoor apparel brands Altra, Icebreaker, Smartwool, The North Face and Timberland. Discover their various job offers in their stores, hubs and swiss headquarter.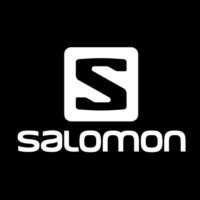 Salomon's heritage, culture, and commitment are tied together by one simple concept: the world's leading mountain people creating the world's leading mountain product to play all year round both Summer and Winter with core sports such as Ski, Hiking or Running.
Nowadays, Salomon is part of the Amer Sports group and has their headquarter in Annecy in the heart of the French Alps.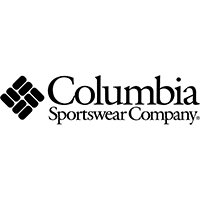 Found in 1938, The Columbia Sportswear Company has evolved to be one of the largest outdoor brands in the US and worldwide. Their product range includes outerwear, sportswear, footwear and accessories. While their global headquarter is located in Portland, Oregon, US, they also have European corporate offices at the foot of the Alps in Geneva, Switzerland, as well as in Strasbourg, France.
The advantages of working in the outdoor industry
The outdoor industry might be one of the industries closest to understand the needs of their employees. Most outdoor brands offer a more flexible schedule for more time in nature, employee discounts for gear and team events which include bike & hike tours or similar. In combination with a team of like-minded people and a purpose of acting eco-conscious, these jobs offer more than money as an incentive, but actually a career you might really enjoy.
Taking a look at the business side, the outdoor industry has been booming in 2020 & 2021. Covid-19 generated a renewed interest in spending time outside which effected not only outdoor apparel and gear, but also the camping sector. As a result, more job opportunities have been created and salaries became more competitive which makes the outdoor industry an attractive & stable sector to work in.
What should I bring to a job in the Outdoor Industry?
While needed skills and experience vary for each role, there's two essential characteristics found in almost every outdoor job. Both of them don't require a specific skill, but actually, are very personal. One is an active interest in outdoor sports, the other is taking responsibility for our planet.
A passion for outdoor sports
Outdoor companies tend to hire people who identify with their brand and have at least tried some of their products. To match these criteria, you should definitely bring an interest in outdoor sports, whether it's hiking, trail running, climbing, ski or other.
This also brings the biggest advantage of working for an outdoor brand: Most of your colleagues will be incredibly passionate about the same sports as you. Which means that you have a very big aspect of your life in common and might end up as outdoor buddies in your free time. This is of course up to you, but in general, working in the outdoor industry normally means being more involved with your team than in other industries.
A desire to save our planet
No other sports sector is so much involved in and at the same time dependent on the environment. Thus, working for an outdoor brand comes hand in hand with the responsibility to protect our nature. Obviously, selling outdoor apparel and gear needs an intact nature or else there is no market. This results in a shared-value effort with sustainability strategies which touch production and supply, design and sales and even define an internal codex. So, no matter in which department you end up working, you'll be involved in realising and representing a sustainable approach.
If you've no interest in bettering the world, we'd suggest not applying for an outdoor job, but looking for a job at a different industry instead.
Are you recruiting? Advertise your outdoor job offers at Sportyjob and our partners

Sportyjob offers different job postings and annual subscriptions with unlimited job offers. Find out more details on our services for companies page or directly request an individual offer via e-mail.
Insights from the outdoor industry
Want to see what outdoor brands and its employees are up to? In these articles & interviews, you have the opportunity to look behind the scenes of the outdoor sector.