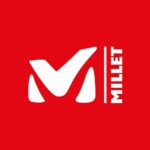 Millet Mountain Group
About the Company
🤝 A major player in the outdoor market, Millet Mountain Group brings together women and men who work every day for our renowned French brands: Millet and Lafuma, to provide their customers with the best products and the best service.
🌎 Our headquarters are located in the heart of the Alps, on the shores of Lake Annecy, but our presence goes far beyond that. From our base camp at the foot of the Alps, we spread out across France through our network of boutiques and outlets and we are developing on three continents thanks to our shops, our distribution subsidiaries and our production plants.
🍃 Present in the outdoor world for over 100 years, our brands have always been pioneers in their field. Our teams have developed a real "French know-how", which they use to design and market textile products, footwear and equipment for sports and outdoor enthusiasts.
Each of our brands has its own DNA, but all are guided by the search for innovation and technicality, quality and performance, well-being and respect for the environment, for the satisfaction of our consumers. Our teams are committed and dynamic in their approach.
Company Video