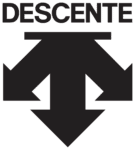 Descente Korea
About the Company
Descente Korea was founded in 2000 as "Korea Descente"​, and has since developed into Munsingware, Le Coq Sportif, Le Coq Golf, and Descente.
In 2009, we changed our name to 'Descente Korea'​. In 2010, we declared our will to be a No.1 Sports Fashion Company in Korea​, the best company in Korea, and a warm company that will breathe with the world.
Since then Descente Golf and Umbro have been launched in succession.
DK Logistics Ltd. and Descente Global Retail Ltd. have been established as subsidiaries to build a more efficient logistics system and develop the global business of Descente.
In 2013, we established the Descente Sports Foundation to fulfill corporate social responsibilities and develop genuine sports public service projects.
In 2018, we opened Descente Innovation Studio Complex(DISC) in Busan, South Korea, where it will develop high-end ergonomic sports shoes.
With a hope to create a new lifestyle through sports and contribute to a better world as a future trend leader, Descente Korea will continue to lead trends and create a new lifestyle through sports, thereby contributing to the world.
Come and join the fabulous Descente Korea, where those who work with passion get what they deserve and where a culture of trust and openness truly exists, and make a difference together.