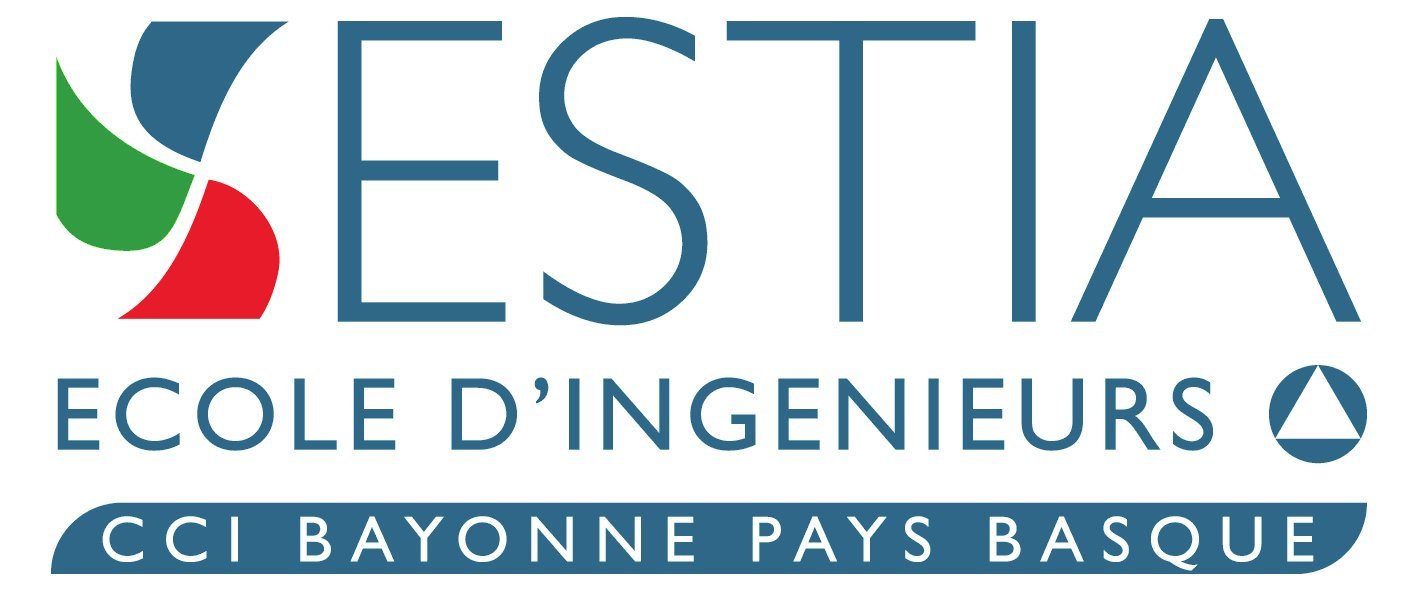 ESTIA
ESTIA offers sport related courses and studies. There are currently 1 courses or studies available for students. Most courses are related to sport business or are relevant for working in the sports industry. Find all course offers at ESTIA and its details below. If you wish to contact ESTIA please find below the contact form or visit ESTIA's website for more details.
About ESTIA
ESTIA
Our college today:
- a school of engineers and other experts,
- a close collaboration with various companies for further ESTIA innovations
- a scooping teaching equipment
- a research pool organized by teachers, scientists and guest lecturers
Sports and spare time
The campus located in Bidart is not far from the ocean – it is not even a 5 minute drive. In the neighborhood of the campus, you will find numerous sports clubs. The  region of the Pays Basque offers a wide range of activities for students and young individuals. In addition, numerous fairs take place in one of the cities  situated right next to Bidart. In Bayonne and Biarritz you will enjoy many interesting museums and several cinemas that invite you to a laid back evening program.
The university life
Besides the ESTIA there is another university campus in Bayonne which counts today more than 3000 students in several departments.
Industrial partnerships
The ESTIA has established many partnerships with numerous universities abroad and European companies during recent years, for example: Dassault Aviation, La Poste, PTC, sum, Turbomeca saffron, Quiksilver-Rossignol, Thalès. Additionnaly agreements have been signed with dynamic enterprises like Algo' tech, Robosoft, Sei-Fagor, Sig image, Sokoa, Technoflex …
ESTIA also has dynamic student associations
 Student union Its role is to organise student life on the campus. Throughout the year it organises evenings, the freshman integration seminar and numerous outings and tournaments: rafting, pétanque, jorky-ball, paint-ball.
 Assestia ESTIA's sports association enables students to play university sports. It organises teams which take part in university rugby, football and volley-ball championships.
 Estia-Asia It is interested in mangas, Japanisation and Asia in general. Based on the notion of sharing, everyone can make their mangas available to others, borrow mangas and read them on site. The association regularly organises events: meals, cartoons and video games.
Est'images Photo and video are the aims of EST'IMAGES, which offers and exchanges advice and tips to all those wishing to discover and become familiar with these tools.
Estia Sytème Every year it takes part in the French Robotics Trophy, sponsored by the E=m6 TV programme.
Asm Estia For motor sports lovers and enthusiasts, its aim is to share knowledge and initiate newcomers to mechanical tuning and driving. It also supervises the participation of several ESTIA teams in the 4L Trophy humanitarian raid to Morocco.
Shape Its aim is to create items (mainly for board sports) using raw materials such as wood, resins and fibres. The most commonly "shaped" objects are surfboards and skateboards.
 Estia Gliss' For board sports, ESTIA GLISS' is divided into three specialities: tarmac (skate, roller), water (surfing) and snow (skiing, snowboard).
Estiak The alumni association fosters links between alumni past and present both professionally and personally. It helps and supports students embarking upon their career and helps to develop courses at ESTIA.
 Boga Estia Organises sailing and takes part in the annual engineering and business schools race, organised by EDHEC.
 Estiazik Brings together several dozen musician students. It encourages them to exchange experiences and set up musical groups making means available to them (instruments and rehearsal venue).