A focus on outdoor & sports careers
@ OutDoor by ISPO 2019 in Munich
30.06. – 03.07.2019
A4.100
Messe München
Find a new team member or score your dream job at OutDoor by ISPO 2019. At Europe's largest Outdoor trade fair in Munich, Sportyjob and ISPO will dedicate a 20 meter long display in the A4 Hall to exciting job ads and company profiles from the outdoor & sports industry. Visitors can apply straight away on-site via a QR Code or save it for later.
It's a chance for passionate professionals and career enterers likewise to explore the career opportunities of the outdoor & sports business during their visit at the OutDoor by ISPO in Munich.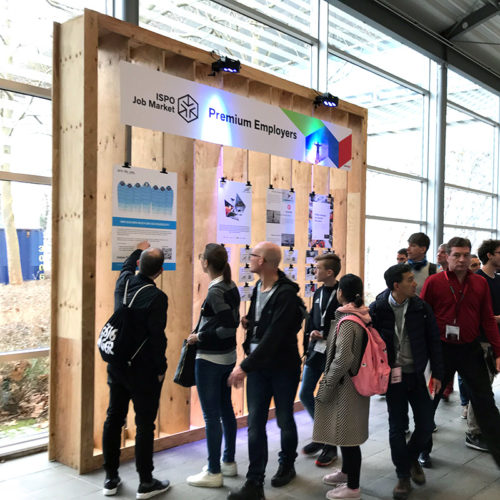 Expand your team @ OutDoor by ISPO 2019
You can now book your job postings or premium packge for the Job Corridor.
We know that hiring is often a spontaneous process. So, in case that you don't have any job openings for the OutDoor by ISPO period yet, don't worry. You won't have to confirm the exact job ad until the end of June. We will then upload your position and prepare your display to be ready just in time for OutDoor by ISPO 2019.