Be part of the ISPO Career Days 2017 organized by Sportyjob and ISPO JOB MARKT during the ISPO Munich.
Tuesday 7th of February 2017 in Hall B6.436 (East Entrance)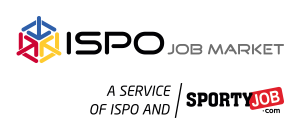 What is it about ?
The ISPO MUNICH Career Days 2017 will bring the different parties of the sports business (recruiters, applicants and colleges) together in a funneled environment during two exciting days allowing all participants to present themselves to each other.
What is the format ?
During the two career days we will have non stop speed-dating sessions with the participating companies and a meeting & presentation area for companies and universities which includes a digital Job Wall presenting all the jobs of the participating companies.
The speed-dating and job interviews will take place in spacious gondolas which can be booked for one or two days by the companies.
Schedule :  7th of February 2017 from 9am – 4pm at ISPO MUNICH (Hall B6.436 – East Entrance)
You're an employer ?
Present your company and jobs during the ISPO MUNICH on Sportyjob.com and the ISPO Job Market and meet potential new employees during the dedicated speed dating sessions.
Looking for a job?
You are a student, a graduate or an employee looking for a new job? Take the chance and present yourself to the participating companies during our speed dating sessions. 5 mins that may change your life and get you a new job.
Universities & Schools
Present your college program to students and companies to make the sport market aware of your future graduates and their skills. Give your students the possibility to attend the ISPO Career Days and the ISPO Trade Show via our ISPO cooperation program.