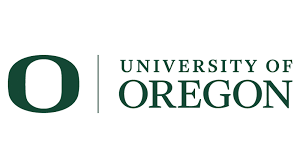 University of Oregon
University of Oregon offers sport related courses and studies. There are currently 0 courses or studies available for students. Most courses are related to sport business or are relevant for working in the sports industry. Find all course offers at University of Oregon and its details below. If you wish to contact University of Oregon please find below the contact form or visit University of Oregon's website for more details.
About University of Oregon
The University of Oregon has partnered with the sports and outdoor product industry's best to launch the Master of Science in Sports Product Management fall 2015 in Portland, Oregon. This April, we are now offering our same master's degree in two formats – a full-time 18-month program and a new 24-month online program. Students learn all the skills required in the complete life cycle of sports and outdoor apparel, footwear, and equipment. They gain high-demand knowledge for roles in the sports and outdoor product industry, and engage in hands-on work with international companies like adidas, Nike, Columbia Sportswear, and Under Armour.
Courses at University of Oregon