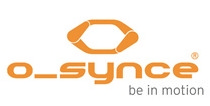 o-synce
About o-synce
o-synce was founded in June 2009 and is located in Weinheim/Germany.
The company offers a wide range of portable micro electronic products and sensors. From cyclometers over watches to GPS devices, o-synce cares for all kinds of activity in everyday life.
The o-synce philosophy is based on three core statements.
Simplicity: Simplifying the handling
Less is more: More flexible with a smart modular product range
One fits all: Basic products with an all built-in software concept
… wrapped in German engineering & Italian life style design