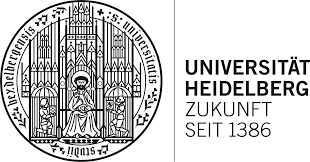 Institut für Sport und Sportwissenschaft Heidelberg
About Institut für Sport und Sportwissenschaft Heidelberg
The institute of sports
The university agrees to the way of thinking that science of sport devotes itself to the well-being, the health and the person in itself – to support human in the everyday life, to make us stronger and more diligently. The faculty consciously integrates investigations, field work and case studies and maintains a strong relation to practical methods of learning.
The sports institute of Heidelberg is one of the biggest sports facilities of the federal state.
The University of Heidelberg currently offers two bachelor study programs in the sports department and, in addition, a specialised scientific master in "sport and movement at child and youth age".
Currently the following courses of studies can be studied:
 Bachelor's course of studies (B. Sc). "Science of sport" (50%) with and without teaching post option
 Bachelor's course of studies (B. Sc). "Science of sport" (75%) – anew from WS 2017/18
 Master course of studies (M. Sc). "Sport and movement at the child age and youth age"
 Fold sport for the teaching post at professional schools (bachelor Gesundheit, gerontology and Care, university of Heidelberg)
Jobs at Institut für Sport und Sportwissenschaft Heidelberg