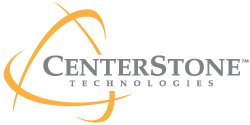 CENTERSTONE TECHNOLOGIES
About CENTERSTONE TECHNOLOGIES
With more than 12 years experience, CenterStone Technologies has literally pioneered the B2B e-commerce space and with his leading global
SaaS solutions (iVendix).
Our international company with offices based in Denver (Headquarters) and Paris (European office) works with worldwide Footwear, Apparel and Accessory brands in the Sporting Goods & Lifestyle industry.
Prestigious brands like Puma, The North Face, Vans, Helly Hansen, Carhartt, Under Armour, Volcom, New Balance, Eastpak, Canada Goose and many other use our solutions and have processed more than US$2 billion in 2013 for more than 35,000 professional users around the globe.
Jobs at CENTERSTONE TECHNOLOGIES