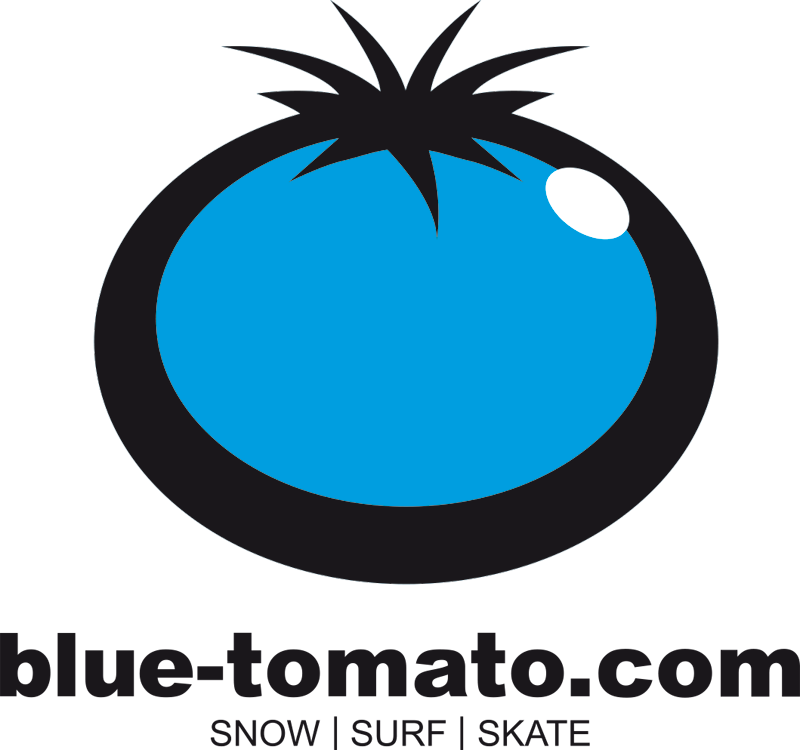 Blue Tomato
About Blue Tomato
Blue Tomato Snow, Surf & Skate
European Snowboard Champion Gerfried Schuller laid the foundation for Blue Tomato by opening a snowboarding school in the year 1988. Today, Blue Tomato is known far beyond the borders of boardsports and the borders of Austria. Besides the Online shop on www.blue-tomato.com, Blue Tomato operates four stores in Austria and five stores in Germany. The newest stores are Blue Tomato Shop Stuttgart, Blue Tomato Shop Hamburg, Blue Tomato Shop Munich, the Blue Tomato Outlet Munich and the Blue Tomato Shop Rosenheim. Furthermore there's the Snowboard School and the Test Center.
The online shop is packed with over 400.000 products by over 550 popular brands. The selection ranges from small brands like Nikita, Nomis, Nümph, Holden, Naketano, Insight, HUF or Horsefeathers, all the way to multinational corporations such as Burton, Billabong, Quiksilver, Roxy, Carhartt, Volcom, WESC, Vans, Lib Tech, Adidas, Bench, GoPro, Nike, Colour Wear, Armada, Line, Oakley, DC, Element and many more.
Not only does the shop offer the largest selection of snowboards worldwide, it also has plenty of freeski, surf, skate and streetwear stuff. You'll find snowboards, skis, surfboards, skateboards and longboards, plus snowwear and streetwear such as shirts, jeans, hoodies, and much more. The shops also offer a great range of sneakers and skate shoes, as well as accessories such as beanies, gloves, watches, jewellery, bags and belts.
To top it all off, Blue Tomato guarantees to offer the best price – therefor stands the Blue Tomato best price guarantee – and the best service!
Since 2007, Blue Tomato and LUEX – Lineupexplorers offer Surf- and Snowtrips. Their target is to offer the best and biggest selection of worldwide trips for the best price. Boattrips, Heli Skiing, Surfcamps, Freeride, Touring and much more! The experts from LUEX will always find the best trip to suit your wishes. The best price guarantee is also valid for trips!
In the Blue World you'll find current stories and reports about events, contests, and products. Information about the Blue Tomato Parks and Blue Tomato raffles are also provided. Furthermore you'll find all information about the Blue Tomato Team, which not only consists of national riders like Mathias Weißenbacher, Clemens Schattschneider or Luca Tribondeau, but also of international Pros like Henrik Harlaut, Mathieu Crepel, Anne-Flore Marxer, Marc Swoboda or Kelly Sildaru!