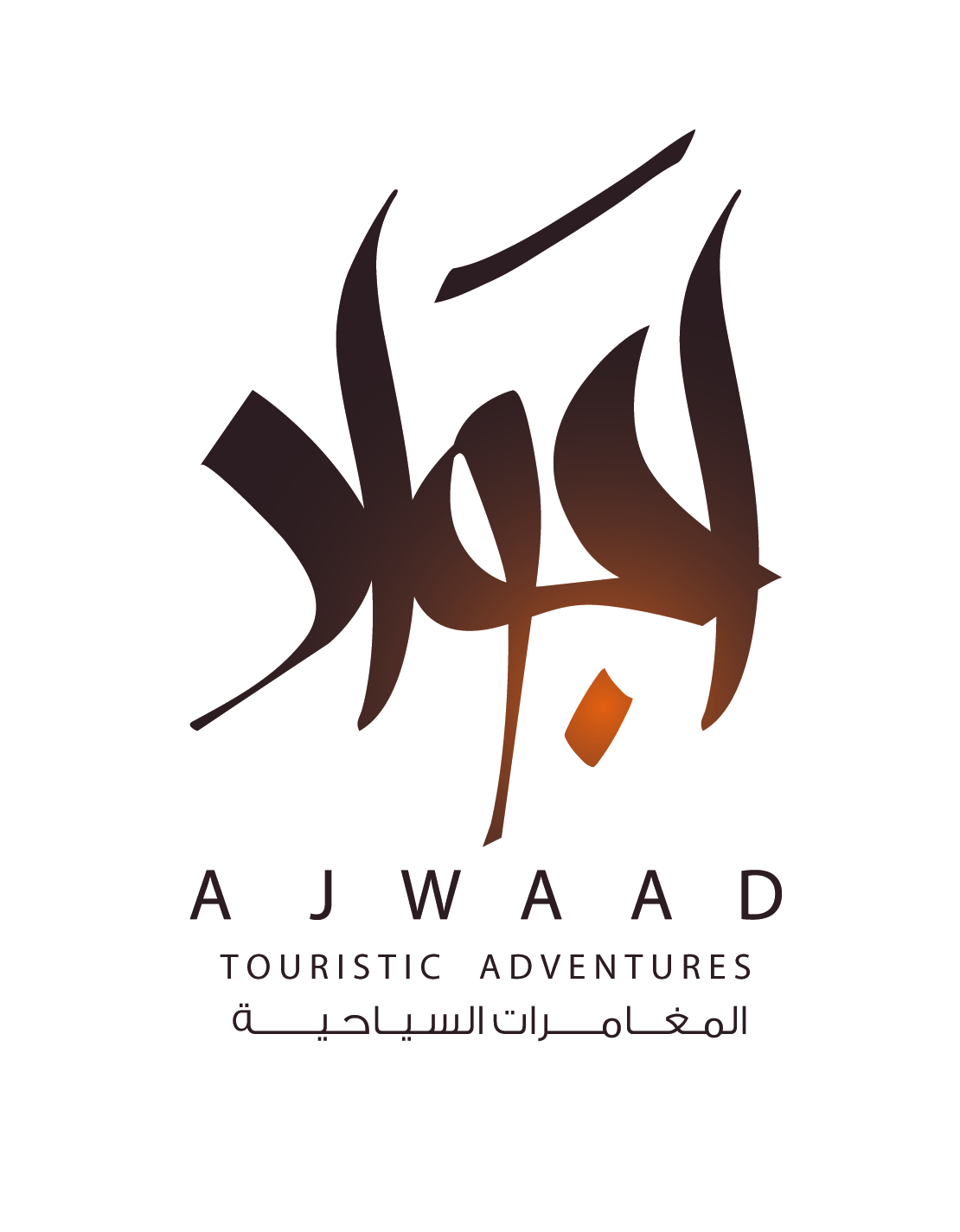 AJWAAD Touristic Adventures
"Redefining an ultimate Saudi Arabia Adventure Experience"
About AJWAAD Touristic Adventures
OUR STORY
AJWAAD started humbly from the founders' love of hiking and thrill-seeking adventures. What brought life to AJWAAD are the personal desert trips that are worth sharing with the rest of the world. Further, our love and appreciation for Saudi cultural tourism, urban tourism and heritage drove us a long way further to craft touristic adventure offering, that further became an organized mission of our life – we named it AJWAAD.
OUR MISSION
To be at the forefront of Tourism Industry development in the Kingdom of Saudi Arabia. To reach maximum levels of our clients' satisfaction with innovative tours, adventure, entertainment and lifestyle.
We at AJWAAD adopt an ambitious vision to bring one-of-a-kind adventure which will create lasting memories for you and your family. Our deep belief in innovation and creative activities are what we want to deliver to bring happiness and joy for the residents of Saudi Arabia and the rest of World.
Our rich cultural heritage and hospitality, our idea of urban Arabic lifestyle and adventure activities, breath-taking landscapes and amazing deserts will be our focus to actualize the goals of the Saudi vision 2030 into the tourism sector.
Our TEAM
A commitment to innovation, excitement and expertise. Our passionate teams vision is to create memories and experience that will never be forgotten. The main goal is sharing enthusiasm and energy to provide value in services that we offer.
OUR VISION
"To redefine adventure and recreate an authentic Saudi Arabia experience."
OUR CORE VALUES
Innovation
Innovative and experience oriented tour design, Eco-heritage tourism and outdoor adventures are what interest us the most. Our plan is to provide our customers with an elevated tour experience, like no other.
Quality
We believe that our clients deserve the best of what we offer. Safety is one the important element of AJWAAD quality standard. Moreover, we provide different activities, which enhance the social relations between families and friends.
Passion-driven
Passionate is a key word at AJWAAD, we are passionate about bringing joy and a sense of adventure to the residents of Saudi Arabia and the rest of the world.
Community Responsibility
Our aligned core principles, with long term sustainable values, help us to make a significant contribution to the country. Therefore, we believe in a clean, safe and pro- environment tours. Join us to make KSA a better place for everyone!
Integrity
The desire of providing exceptional services began over 30 years ago with the establishment of Abdul Aziz Al Othaim & Sons Holding Company (ASO & Sons).
Our Commitment
INDIVIDUALS
We create memories that will last. A commitment to deliver an extraordinary experience and a great value for the time spent with us. Through physical activities, we hope to improve their physical fitness and develop soft skills such as team work, endurance, communication and interpersonal skills.
SOCIETY
We are obligated to improve society by providing employment opportunities. In addition to promoting "clean-asyou-go" habit ensuring cleanliness wherever we go. With this, we don't endanger the environment, our future destination. We enhance sustainable and responsible tourist activities.
ECONOMY
AJWAAD will support KSA's sustainable Tourism Industry by continuously promoting our rich cultural heritage and tourist destinations not just to locals, but we aspire to bring the rest of the world to experience the best of Saudi Arabia. We also want to increase the contribution of the private sector to the GDP by growing the revenue of the tourism industry. This is accomplished by offering residents an alternative to travelling.
Jobs at AJWAAD Touristic Adventures