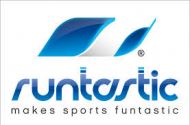 Runtastic GmbH
Über Runtastic GmbH
Founded in 2009, Runtastic has rapidly grown into an innovative suite of apps, products and services that track and manage health and fitness data to motivate individuals to get in shape, stay healthy and improve overall fitness and quality of life. We combine award-winning apps, proprietary hardware and the services of Runtastic.com to offer users a comprehensive health & fitness ecosystem which tracks, analyzes & stores users' activity data. Designed for people of all fitness levels – even those who are simply looking to kick start a better way of life! – Runtastic is fun & easy to use and has reached 100 million downloads and 45+ million registered users worldwide.
Whom are we looking for?
Runtastics are our most valuable resource. We are always working on par with technological progress. We consistently challenge and encourage them in their personal development and give them maximum freedom and safety through flexible working hours, an inspiring work atmosphere, flat hierarchies, excellent professional development opportunities and the possibility to bring in own ideas. New Runtastics are always welcomed warmly and quickly integrated in our dynamic, international team.
How would we describe a Runtastic? An open-minded individual that likes to take on responsibility, sticks to goals, makes high demands on him/herself and is open for constant change and improvement.