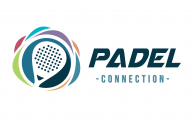 Padel Connection
Über Padel Connection
Padel is a racquet sport that combines the elements of tennis, squash and badminton. It is only played in doubles and is practiced outdoors as much as indoors.
Extremely fun, social and accessible for all, padel is a breath of fresh air that is revitalizing clubs with an activity complimentary to tennis.
Padel is now played by over 10 million players and has become the fastest growing sport in the world.
Padel Connection is a French padel court constructor. Padel Connection specializes in the management of key-in-hand padel projects, personalized for each client. We wish to go beyond the simple installation of your courts. Through our concept of full service, we put our expertise at your disposal in order to help you manage your club and be successful.