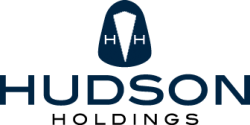 Hudson Holdings
Über Hudson Holdings
Hudson Holdings (malta) is a leading, award-winning representative of global brands in Africa, Italy and Malta. Nike, New Look, River island, Kiabi, Timberland, Converse, Tommy Hilfiger and Esprit are some of the key brands currently managed by the Group.
Hudson has three decades of experience in branded fashion and sportswear, in retail and distribution in Africa, Italy and Malta. We are an international team proud of our social and cultural affinities that have allowed us to understand the markets we operate in and get the best results for our partners. We have solid-working relationships throughout these territories and are able to nurture opportunities successfully.
We are committed to continuously strengthen our relationship with our brands and customers through hard work, honesty and integrity. We are a global organisation that is socially and environmentally responsible, that embraces creativity and diversity and is rewarding for stakeholders.