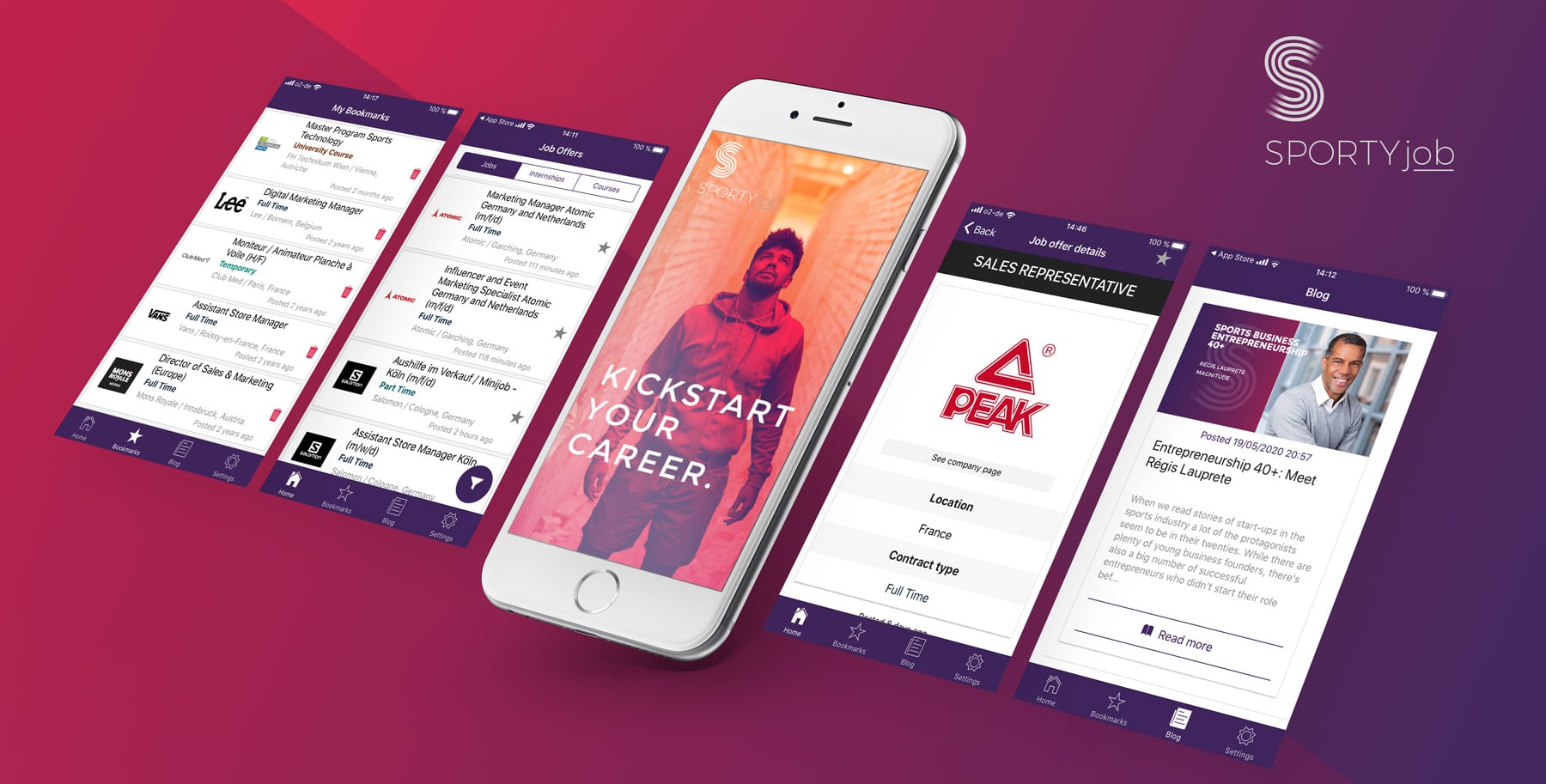 Introducing our SportyJob App
Search for sports jobs anywhere & any time. With our SportyJob App, you can now use our service on the go, comfortably from your Smartphone.
Download our free Sportyjob Job Board App for Android or iOS to stay up to date on jobs and our blog. Through push notifications, we'll inform you when a new job offer is uploaded. Searching more actively? Easily browse available positions, internships and university courses, even while you are working out in the gym. You can apply right from your phone or save the ad for later to re-open it on your computer.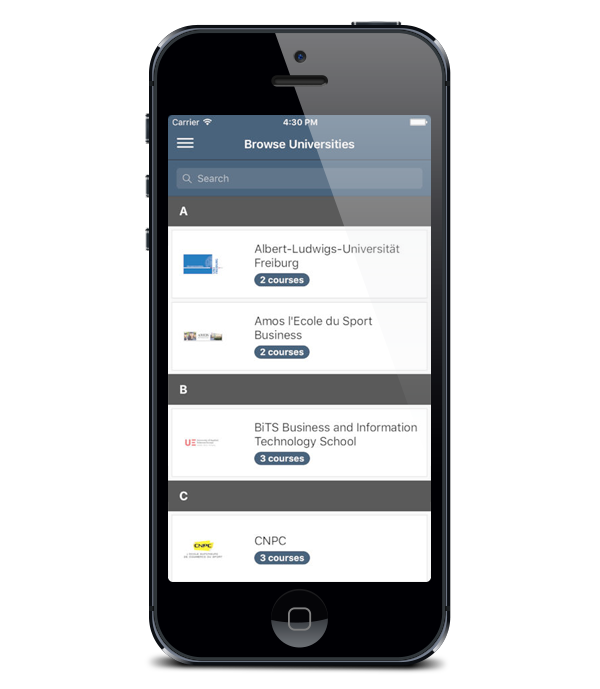 Browse comfortably through open positions, internships and courses from the sport industry. You can easily search for jobs or alternatively check the company and university profiles for offers.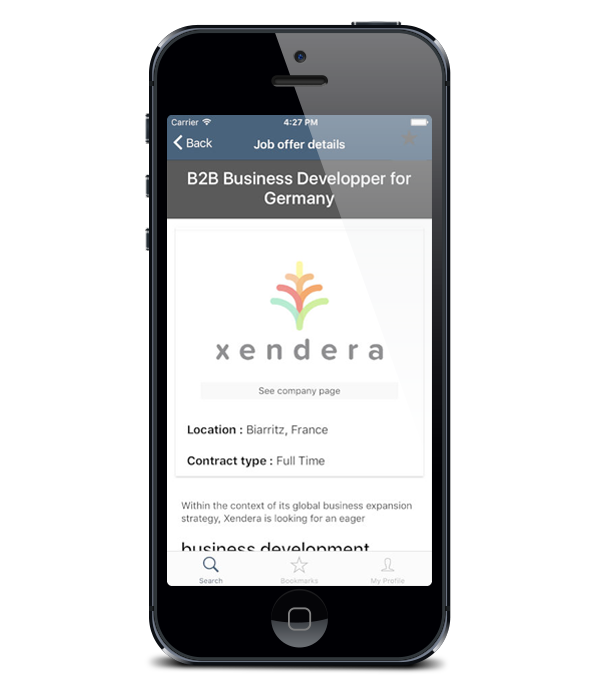 In the detailed overview, you find all details about the offered job or course, requirements and further information about the hiring company. At the end, you have the option to apply straight away or save it for later.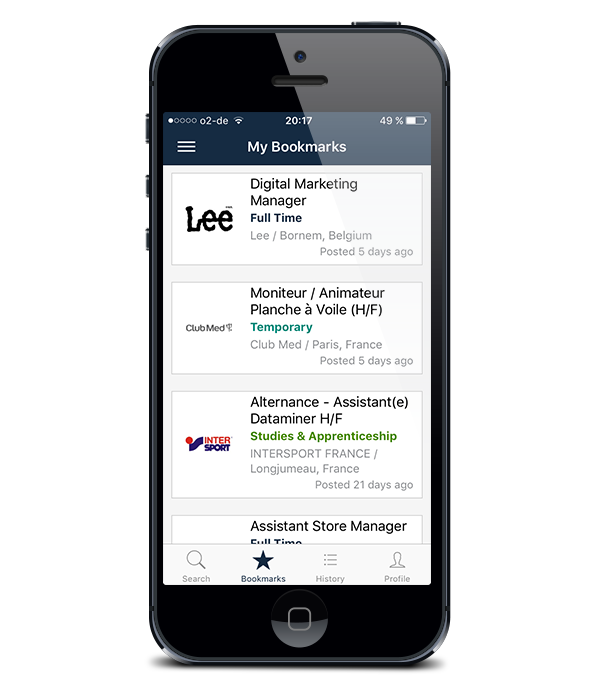 In "My Bookmarks" you can easily save jobs and courses to re-read the details or apply later. Your CV is on your notebook? Easy! Thanks to its synchronicity through your Sportyjob Account, you can open your bookmarks on your computer.
Download the App for iOs and Android