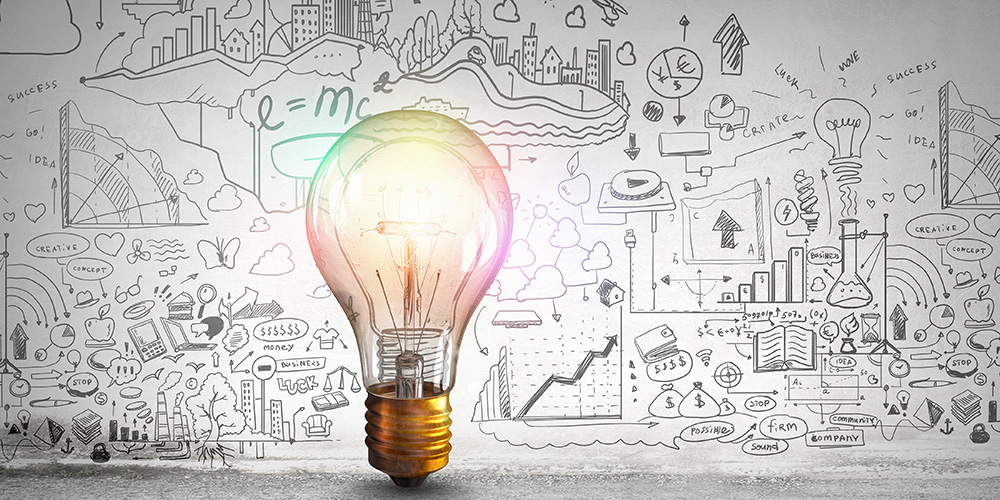 When it comes to product management, the job title is actually very vague. Most of the times, you'll find a job posting  looking for a "Product Manager", senior or junior. If you're lucky, it is expanded by an additional keyword.  While Marketing positions often give away their specific role in the title - like SEO Manager, Social Media Manager, E-Mail-Marketing specialist, etc. - the product manager role is often just named as that, a Product Manager.
When looking through the different job ads on Sportyjob though, you'll realize quickly that the requirements and tasks vary a lot. A consequence from the different profiles that a product manager can fulfill. There's often more to this role and choosing a product management position that fits your skills, interest and character often needs a detailed look in the job description.
To make your job search easier, we've analyzed our job postings and created an overview about the different types of product managers that companies have been looking for in 2018. So what kind of product managers in the sports industry do exist? 
But first: What is a product manager in general?
[caption id="attachment_35313" align="alignleft" width="120"]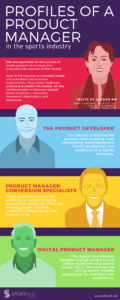 Click to view our infographic on the different roles of a product manager[/caption]
In the sports industry, product owners or managers aim for success for products or product lines released in the domain of a brand. They develop strategies to please the customer's needs in order to optimize a product or its communication and conversion. They create roadmaps, analyze and predict the market, set the communication in between the different related teams (engineers, marketers, designers), stakeholders and executives. The role often comes with great responsibility, decision-making and a good knowledge of ones market.
In detail, the position and its responsibilities vary a lot according to company sizes and goals. Here's some examples of product managers that you'll find in the sports business.
The Product Developer
This product manager is driving the process from briefing, over concepting, developing and finally, producing new products for a sports company. In the sport's goods market, the position often just focuses on a certain product group of a brand. For example did Timberland (VF) look for a "Global Product Developer SMU Footwear" in October who oversees the development of accurate prototypes. SMU Footwear stands for Special Make-Up, an edition of a shoe made of special material. Especially for experienced candidates who have worked in other industries before, this role is a lateral entrants magnet, as long as you have some product knowledge.
Even if it might seem so, the product developer does not design the product, but he oversees and manages the development. His/her responsibility of  is the translation of customer's needs  and afterwards putting it into the form of specific product requirements, communication between the different teams to produce molds, develop or find out new materials to use, the way to advertise the product, etc.
Which skills do you need
A product developer should always have great concepting and communication skills as they need to document and define the development. Writing specific spec's for engineers and manufacturers, as well as reporting to stakeholders are a constant part of the job.
Furthermore, they should acquire great decision making skills and prioritize, rank, and/or reject features, enhancement requests, etc.
Also, an eye for detail great understanding of material, fabrics and technical aspects of a product come in handy.
Product Manager Conversion Specialists
There's product managers that tasks mostly focus on improving the conversion of already existing products. In conclusion, this strategic role needs a good understanding of analytical tools and data, as well as key metrics. Instead of developing products or improving them, these product owners are working on optimizing the conversion across all channels, landing pages, funnels, customer's experience and even pricing.
Further examples are Workflow Product Managers who track a customer's workflow to improve the functions of a website or app and the interaction with the user.
Which skills do you need
This kind of product manager is very data-driven. They should bring an understanding for different monitoring tools, like Google Analytics or KissMetrics, depending on the tool the sports brand is using. A former knowledge of E-Commerce and Online Marketing can be a big plus.
Digital Product Manager
Instead of handling the management of analogue products, the digital counter part of this position handles digital products. In the sports business, these are mainly hired for online platforms. He or she evolves the online and/or mobile experience for the best user experience. In their recent job ads, VF looks for a Digital Product Owner who is developing innovative ways to deepen customer engagement and profitability through the use of digital channels. 
Their exact performance in the position depends and can be located in each of the described roles above, but often includes technical aspects.
Which skills do you need
In addition to the essentials of every product manager, the digital role requires an understanding of the digital landscape, as well as technical aspects of e-commerce.