Your sport job interview is going great and your potential employer sends out more than positive signs that you'll be the next new member of the team. But then your counterpart asks the most feared questions of all: "How much do you expect to get paid?" Immediately you start to stutter nervously, all the sovereignty is gone and your dream of a desired sport job is receding off into distance.
To avoid this reaction and guarantee a constructive salary talk, today's sport job blog will give you some hints how to deal with this life changing job interview question.
1 Research
Nowadays it is quite common to already state your salary requirement in your sport job application. That's why the best basis for a successful negotiation is a profound research. Try to find statistics about average earnings for young professionals and/or job changeovers and adapt these to your qualifications. Good arguments for higher salaries are work experience, additional qualifications, work placements and years abroad. Try to figure out a minimum salary – no one should sell himself at less than fair value, not even for the most exciting sport job in the world.
2 Money is a top priority
Even if your sport job interview is running splendidly and the question about the earnings is preying on your mind, you should wait patiently until your counterpart in addressing the issue.  Then try to calmly express your idea.  Asking for money before the general interview part is over would only be a sign that the job is not important to you at all.
3 Stay real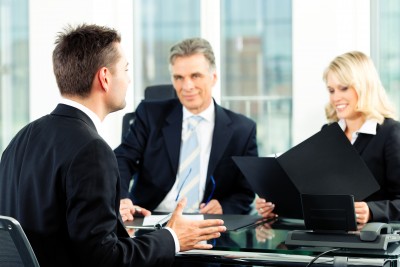 The question about salary expectations is tricky. If one requires too little, he is considered insecure and inexperienced, if one demands too much, he is risking not to land the sport job. But what is the right way? At best, you are proposing a salary range, beginning with your previously set lower limit, e.g.  € 30,000 to € 35,000 per year. Should the potential employer offer less, you can of course ask him about additional services and goodies, such as extra vacation days, company car, rent subsidies, monthly tickets etc.
In the end you can be sure, that if the employer wants you to be the new member of the team, for sure he will agree to your suggestions and you'll find a common way.