How to build a network when you're new to the sports business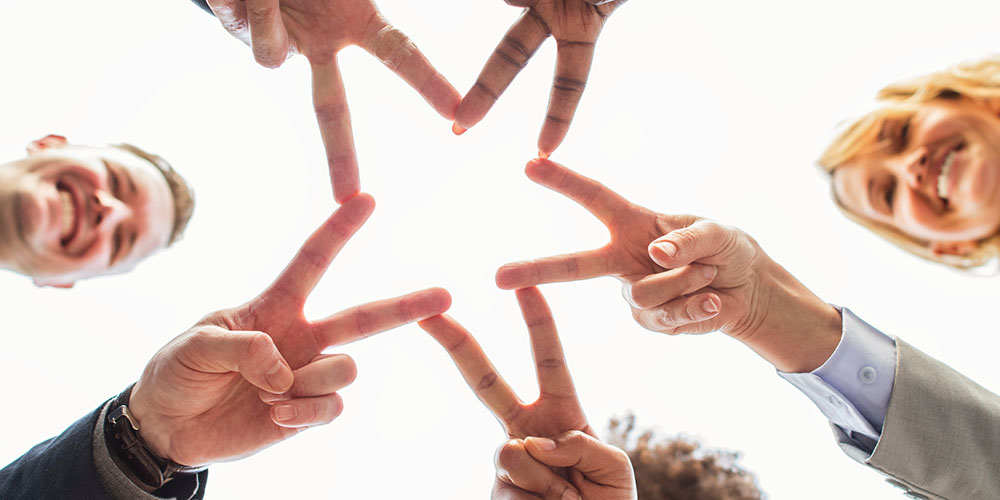 If you asked one of our recruiters what you should do to find an internship or career entry position outside of job boards, they would tell you to use your network. In case you don't have one yet, this means building one.
You might wonder why you need a network. Looking at the facts, you might just have graduated from a relevant field or bring all the essential skills for a sport job. Well, let's put it this way: Internships and career entry positions in the sports business are in great demand.
When you're looking at the big players like adidas, Nike, Quicksilver & co, there might be hundred(s) of others who apply for one position.
Even though you might be the best candidate, in the couple of minutes that a personnel manager needs to evaluate your CV, your application could be overlooked. 
A well-build network will provide you a second look, a longer time – or just land your CV on the table of the head of department instead.
So, let's build a network, shall we? We know exactly how hard this can be at beginning – where do you start? How do you make connections? 

That's why we wrote this guide that should ease your first steps in building a successful network.
Where do you find your network?
Apart from finding connections in your personal environment, the internet never ceases to create ways for connecting with people. Especially for the professional network, social platforms like Xing and LinkedIn have the main purpose of connecting professionals. There's no getting around setting up a profile in the long run. BUT: We know that – without prior expertise and being a rookie in the sports industry – it might feel a little awkward using social media to contact people you've never met before.
Then, how do you make the acquaintance of business professionals in the "real world"? You could join a meeting of local groups of experts – or, when the awkwardness strikes again, visit one of the events dedicated to networking or recruitment which are more anonymous at first.
With their fairs and events, the sports industry hosts plenty of great platforms to meet the right people in an environment which is made for connecting.
The most common and definitely a must-attend for everyone interested in sport professions, is the ISPO Munich and its counterparts throughout the world and year. It's where the who is who of the industry meets up.
Upcoming events to build your network
We'd recommend visiting one of these three events in 2018 which are perfect for career enterers and young professionals:
ISPO Digitize Summit:
What: Information summit about the future of the sports industry in regards of digital transformation
When: 28th – 29th of June 2018
Where: Messe Munich, Germany
>> Explore the ISPO Digitize Summit
Sport Job Day:
What: A career fair for young career enterers and students who are interested in the sports business with info booths from companies & a unique Speed Dating interview format to take part
When: 13th of June 2018
Where: Paris – Stade Jean Bouin
International Sports Convention
What: Sports conferences and seminars for 2 days as well as a grande Exhibition of 6,000 sqm to ensure business and networking.
When: December 5-6, 2018
Where: Palexpo – Geneva, Switzerland
>> All about the International Sports Convention
How to build my network?
You've made it to the event, and you're now ready to meet as many people as possible! That's when you should stop in your tracks right away.
1. Find out who to talk to
It's a general known wisdom that quality is better than quantity. That also applies to networking. Before you just storm off in whichever direction, find out who's at the event and which connections to make. Companies you favor, important recruiters – focus on meeting those. Again, Xing and LinkedIn will help you gathering needed information in advance.

For example, when you attend ISPO Munich, you might have read that Sportyjob has a booth. If you looked closely, you probably know that Andy Gugenheimer, Sportyjob's CEO is there. If you checked his LinkedIn profile in advance, you'll know that he is also the CEO of AG Sport Consulting, a leading headhunting agency in the sports industry. That's a worthwhile connection.
2. Be curious and interested
You might want to network to score a job. If this is your solemn purpose in networking, you won't come far. Just asking for favors or expecting help will push your connections away. A network relationship, like any relationship, is supposed to be mutual. You might think that you've nothing to offer as a rookie, but that's not true. 

Asking about their own career path or their company and plainly showing interest is also a giving approach. It shows that you value the work they're doing. Also offering your opinion on relevant topics in a dedicated conversation can be helpful. For example, when meeting up with Andy, you could let him know what you liked about Sportyjob – and also what you were missing. (Constructive of course). Feel free to assume that companies would like to improve their services and products – it's a fact in at least 90% of companies.
3. Provide your contact data
We won't recommend you printing your business cards. If it's not a striking, unique design, it will probably be lost in the bunch of cards people receive at events.
Have you phone close by and exchange numbers or straight away connect through a social network. When the event has passed, send them a message appreciating the acquaintance.
Even when plenty of time passes before your next message, they'll always see that you've been in contact before.
The aftermath: Don't forget to take care of your network
So you managed to make a few contacts but what do you do afterwards? If you just let them slip, it's a lost cause. Like in every relationship, even a professional network needs attention and care.
It's essential to stay in touch with the connections you made. It might be on a personal level like having a lunch meeting (in case that you get along on a personal level). A more professional approach would be meeting up at events that you both share an interest in. A simple information like "Hey, I will be at the ISPO in January – and it would be great to meet up".
On the other hand, keep up through Social Networks or E-Mail. Just asking for an opinion on a professional topic or sharing interesting content – because never forget that the foundation of a business network is your profession. So even if shared memes might be fun once in a while, don't overdo it.